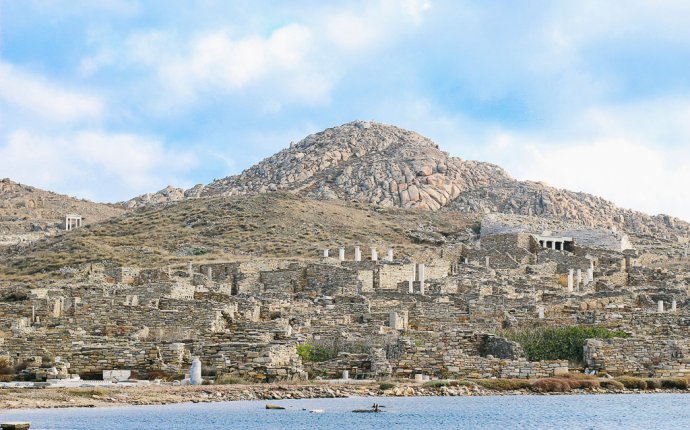 Island Hopping Greece Routes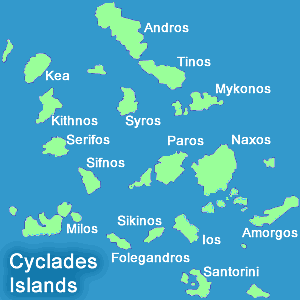 Greek island hopping in the Cyclades
The Cyclades is the ideal Greek Island hopping group, having frequent ferries and short journey times. Many who opt for island hopping in the Cyclades will fly to Mykonos or Santorini as these have airports that will take international and charter flights.
Flying to Mykonos can save time, as the island is set in the heart of the Cyclades, but Santorini has advantages in being on one of the main ferry routes between Piraeus (Athens) and Crete.
As far as ferry journeys within the Cyclades are concerned, Syros, Paros and Naxos are the main hubs for the local ferry services, all having good harbours and plenty of overnight accommodation. Most of the other Cycladic islands are within easy ferry hopping distance of both Paros and Naxos and many of the smaller islands will have regular daily ferry services.
Greek island hopping in the Dodecanese
Isand hopping in the Dodecanese is relatively easy with good connections to many islands. The Dodecanese offer a variety of popular Greek Islands with lots of historical interest plus the possibility of a trip to nearby Turkey or even a ferry all the way to Crete.
Fast ferries link the islands all the way up the Turkish coast from Rhodes, in the south, to Leros, Lipsi and Samos in the north, so Greek Island hopping here is probably at its best although the bigger ferries can be expensive.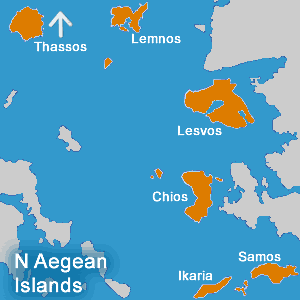 Many of the islands have small ferry boats that have daily routes to the smaller islands either as daily schedules or as tourist excursions.
Daily trips to Turkey are also very popuar among these islands as so many of them are just a few kilometres from the Turkish mainland.
Greek island hopping in the Sporades
Island hopping in the Sporades is basically confined to trips between Skiathos, Skopelos and Alonissos. Good hydrofoil and ferry services run between all the three islands so Greek Island hopping is pretty well confined to this trio. As the islands are so different to each other it can still make for a decent island hopping holiday.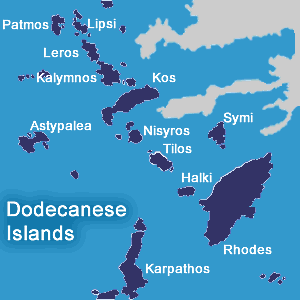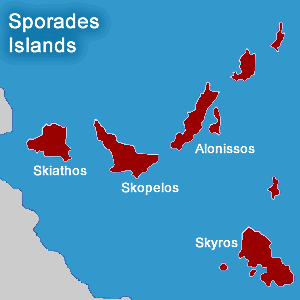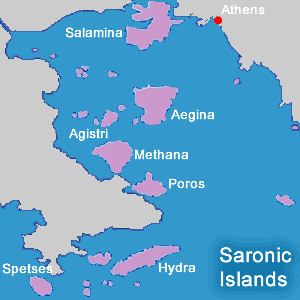 Source: www.greekisland.co.uk