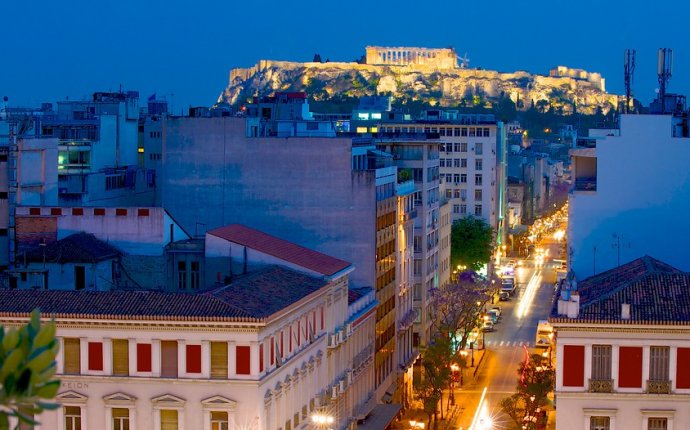 Athens Greece Tourism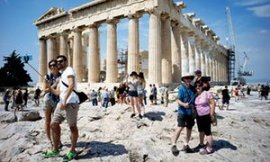 Athens alone is expecting to see 4.5 million visitors this year. Photograph: Milos Bicanski/Getty Images
Worries about Turkey and north Africa have seen healthy, and rising, visitor numbers to Greece. Which is welcome in a sector that provides a fifth of all jobs
It's been a busy winter in downtown Athens, where scaffolding, tarpaulins and dust have been symbols of hope: a mini construction boom heralding a tourist renaissance.
Nine hotels are being built or restored around the city centre. Their arrival correlates with the huge upturn in holidaymakers visiting the Greek capital since a low point in late 2008, when Athens erupted into riots after the police killing of a teenage boy.
"It's a miracle, what's been happening in Athens, " Greece's tourism chief, Andreas Andreadis, told the Observer. "The tourist industry in Greece grew two to three times faster than in Spain, Portugal, Italy or France last year. This year we expect around 4.5 million visitors in Athens alone."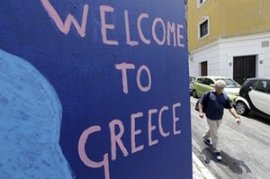 For an economy stuck in depression-era recession, dependent on emergency bails and seemingly locked in a perpetual fiscal vice, tourism is vital. A record 23.5 million holidaymakers visited Greece in 2015 – generating €14.2bn in direct receipts, or 24% of gross domestic product. In 2010, at the start of the country's debt crisis – which has seen it struggle to avert default and remain in the euro – revenues from tourism were €10bn, or 15% of GDP.
The Greek Tourism Confederation, Sete, is predicting another bumper season for an industry that has long been the single biggest contributor to the economy and job market. Arrivals could reach 25 million (27.5 million including cruise ship passengers), which is more than twice the country's population. Economic recovery will depend on the sector to a great degree.
Photograph: Thanassis Stavrakis/AP
Andreadis said: "If we get 1.5 million more visitors it will produce an additional €800m in direct receipts. Such a positive kick that would come in the third and fourth quarters."
Much of the upsurge is linked to Greece's safety record. Tourists are staying away from resort in Egypt, Tunisia, Turkey and elsewhere in the wake of high-profile attacks. Countries whose economies are also dependent on holidaymakers have suffered incalculable damage following a severe drop in arrivals. Travel advice from governments and fears of fresh violence are simply keeping tourists away.
But other countries' loss could be Greece's gain. And it could not come at a better time: tourism provides one in five jobs in Greece, at a time when unemployment in the effectively bankrupt nation has hovered stubbornly around 25%. Youth unemployment stands at an astonishing 67%.
Source: www.theguardian.com