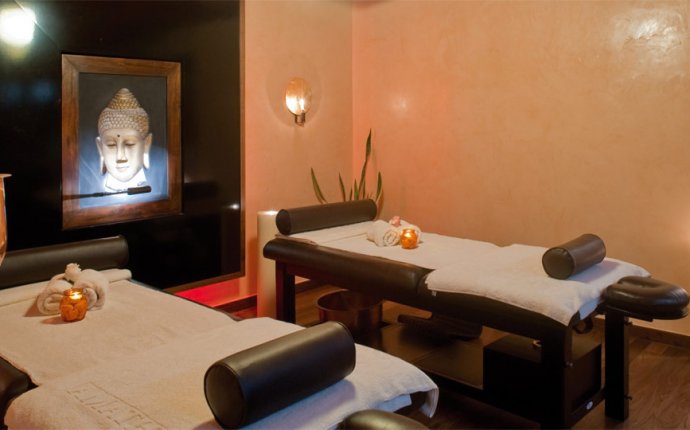 Rhodes Greece Massage
'Φύσις κρύπτεσθαι φιλεί' • 'Nature likes to hide'
Heraklitos
Harmony of body and mind is the main feature of ElxisSpa. Discover and benefit from the secrets of wellness and health directly from Greek nature.
Physis by ElxisSpa offers stimulating treatments in cutting-edge facilities using only tailor-made, natural herbal products, designed specifically for each individual's needs by our experienced team of professionals.
Chamomile, thyme, coriander, verbena, oregano, olive, orange and lemon are just some of the ingredients used in personalised rituals. These therapeutic herbs and fruits that are widely recognized for their unique active ingredients have been hand-picked in unspoilt areas of Greece.
Fittingly, at the Rhodes ElxisSpa under the shadow of the Lindos Acropolis, the oldest landmark of civilization on Rhodes, modern scientific methods combine with man and nature's ancient knowledge.
Create your own memories in calming, soothing conditions by reuniting the mind, body and 'Physis'.
'Ομορφιά, άφωνη ευγλωττία' • 'Beauty is silent eloquence'
Theofrastos
Enhance your stay in Rhodes by enjoying ancient Greek wellness, massage and treatment rituals.
Beauty and hospitality were important even in ancient Greece. Enjoy the hospitality of over 2000 years, as a modern day visitor in Greece.
Relish unique rituals, which were first recorded by the Minoan civilization and described by Herodotus, Xenofon and Hippocrates.
Nephele by ElxisSpa offers a wellness experience closely tied to the history of your destination!
'You cannot overdo luxury'
French proverb
Even for spa-holics, ElxisSpa takes the traditional concept of a hotel spa to a higher plateau. Highly specialized beauty and aesthetic medical treatments are just an appointment away!
ElxisSpa and ElxisMedical have the expertise and techniques to offer cosmetic treatments with unparalleled results. Together with Bruno Vassari, the widely acclaimed cosmetic house, (repeatedly awarded as the best professional cosmetic products and the official cosmetic brand of the Queen of Spain) they take skincare to a new standard.
Semi-invasive procedures with visible results and fast recovery after only a few hours are at your disposal by our professional team of medical associates.
Wellness doesn't happen by accident, it happens by appointment
The highly specialized team of ElxisSpa offer a wide range of massages, from traditional Swedish techniques to alleviate muscle tension and stress; hot stones for a unique relaxation experience, to more specialized Asian techniques including Thai massage and Shiatsu for complete balance restoration between body and spirit.
Spa Facilities
- Treatment and massage suites
- Relaxation lounge / reception
- Men's and women's changing rooms (lockers, showers)
- Hairdresser
To make everything simpler, The Lindos Blu Spa has introduced a new pricing philosophy.
All treatments are priced by the length of appointment and not by the specific therapy. So just select your dream spa experience and relax. Or why not book an ElixisSpa package? Revel in any treatment from any programme! Simply decide how much time you want to pamper yourself or share your experience with your partner.
Danae: 4 treatment hours
Aegea: 6 treatment hours
Helen: 8 treatment hours
Venus: 10 treatment hours
SPECIAL OFFER SUMMER 2017:
Book before your arrival to receive a 15% discount.
Contact us at
for more information and prices.
Source: lindosblu.gr