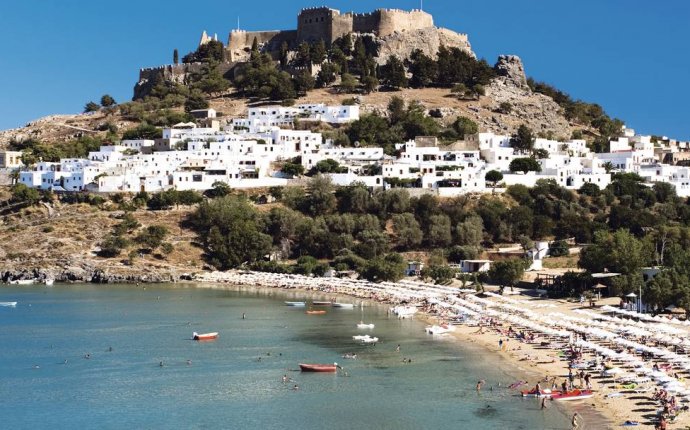 Islands south of Greece
The South Aegean is one of 13 building blocks that make up Greece. The region stakes its claim on an area of the Aegean Sea on the south east of the Greek mainland, and it wraps its arms around the islands of the Cyclades and the Dodecanese.
The South Aegean name drops some of the best known islands in Greece. It's home to Rhodes, which is the most visited Greek Island, Santorini, which is one of the world's top honeymoon destinations, and Kos and Mykonos, which are known for their nightlife credentials.
The beaches of the South Aegean Islands pack a punch. Kos alone is circled by 290 kilometres of white sandy beaches. Mykonos, meanwhile, lays claim to one of the longest ribbons of sand – Ellia beach stretches out for eight kilometres.
The timeline of this part of the world stretches back to 1200BC. Evidence for this can be found at the Lindos Acropolis in Rhodes, among the winding streets of ancient Thira in Santorini, and at the Asklepieion in Kos, which dates back to the 3rd century BC.
Source: www.thomson.co.uk