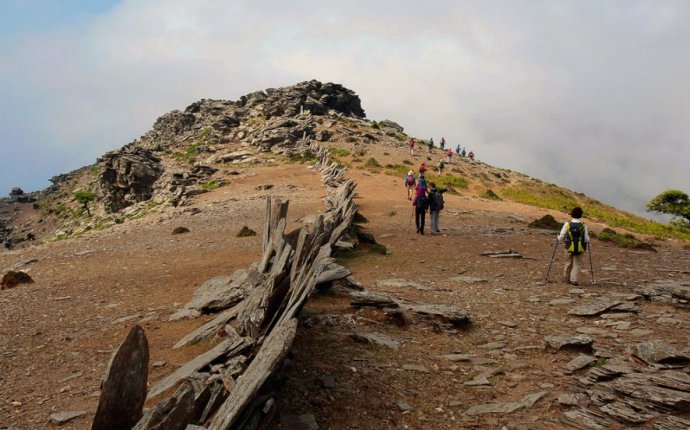 Islands off of Greece
The first day of the best 11 days of your life! In the morning meet your guide and fellow travellers at AthenStyle Hostel. A day to delve into the great Greek capital. Classical Athens was a hotbed of culture and has had a huge influence on western civilisation. The wonder-inducing temples never fail to fascinate, and a visit to the Acropolis is an absolute must. During the day you have free time to discover this great city before we meet in the evening to sample some traditional Greek dancing and music.
Day 2: Athens to Mykonos
Today we head to the islands. We will catch a transfer bus (included) out to the ferry port where we will hop on our first ferry over to the stunning island of Mykonos, an island which truly has the wow factor: famous for gorgeous Cycladic architecture, stunning sun-kissed beaches and a world renowned party scene. The afternoon sees us chilling out at Paradise Beach, our accommodation for the island and home to some of the best partying around. Grab a cocktail and your beach towel and spend the afternoon working on your tan before we head out tonight to Mykonos town for an optional dinner at a local restaurant and a walking tour of all this amazing island has to offer – famous windmills, white washed cobbled streets, fab shopping and super friendly locals. After exploring town we hit up some of the best bars and clubs in town and get to know our trip mates over a few drinks and some serious tunes, the perfect end to our first day on tour.
Day 3: Mykonos
Today is yours to explore all this island paradise has to offer. Take an optional half day trip out to Delos, the birthplace of Apollo and Artemis and a sacred ancient centre of Greek culture, for a taste of the historical side of the islands. If sun, sea and sex on the beach (the cocktail!) is more your thing, laze the day away sunbathing at Paradise Beach or explore some of the other beautiful secluded beaches nearby. Shopaholics can head to the winding streets of Mykonos town for some retail therapy, whilst the water babies amongst you can spend the day frolicking in the waves – pure bliss! The party kicks off in the early afternoon at Paradise Beach, so chuck on your sarong and hit the table tops, as pumping beats and fab cocktails make for the best party this side of sunset. Head into town tonight or stay at the beach with your trip mates, then head up to one of the two superclubs: Paradise Club or Cavo Paradiso, where pools, podiums and the world's best DJs keep the party going way past sunrise.
Day 4: Mykonos to Paros
Next up Paros, a traditional, beautifully chilled out island and the perfect place to kick back and relax in true Greek islander style. The afternoon is yours to chill out by the beach or explore the dreamy streets of Parikia town. This evening we'll have a proper explore with an orientation walk. Tonight you can sample, a delicious Greek 4-course meal on a secluded beach before letting loose your inner kefi (the spirit of joy, passion and high spirits) with two local traditions – plate smashing and Greek dancing! Plates smashed and kefi released, it's time to head out into the night to try some local bars, and get to know the spirit of Paros after dark.
Day 5: Paros
Today you get on-board the best day trip ever and take to the high seas! An included full day boat cruise, we'll visit Paros and Antiparos's most spectacular swim stops and splash, snorkel and sunbathe the day away. Wine, soft drinks and delicious beach barbeque included, this day trip has deservedly become legendary amongst Greek island adventurers. Try freshly chargrilled octopus washed down with ouzo (in true Greek style) and then dig in to souvlaki, tzatiki, Greek salad and fresh bread with a bit more wine, more swimming, and more tunes. As the light begins to fade we return to shore in the early evening ready for a hot shower and an evening at leisure on our final night in Paros. If boat trips aren't your thing there are loads of other optional extras available today, including scuba diving and horse riding, and your guide can advise on all the things to see and do to make the most of your time in Paros.
Day 6: Paros to Santorini
From the turquoise caldera at the centre of the island (a souvenir from a massive volcanic eruption over three and a half thousand years ago) to whitewashed, blue-domed churches, cloudless blue skies and red and black sand beaches, Santorini is a feast for the senses. Arguably the most beautiful island of the Cyclades, with great food, amazing wines and some very decent nightlife, Santorini is a firm favourite amongst Busabouters. This evening after arrival we'll go on an orientation walk to show you why. Tonight there's an optional sunset dinner overlooking the caldera and volcano, then it's on to a few bars to celebrate our first night in Santorini in top Grecian style.
Day 7: Santorini
With so much to see and do on this fabulous island we have our included 'Sun-tour-ini' (get it?) coach trip to help show you the top highlights of this awesome island. Check out the stunning views of the island, taste local wines at the Santo winery, visit the beautiful red and black beaches before returning to Fira Town. As part of the coach tour tonight we head for a sunset picnic in Oia, the most beautiful village with the most famous view point on the island – probably the romance capital of Greece and home to some of the most spectacular sunsets in the world.
Day 8: Santorini to Ios
Ios, the party capital of the Greek islands and in a world all of its own… Our accommodation, Far Out Beach Club, is the most happening resort on the island and whether it's pool, beach or bar you're after you won't be disappointed. Cocktails, water sports and relaxing on the golden sands are the plan of attack this afternoon, then tonight there's an optional all-you-can-eat pizza dinner and a few drinks at Far Out before we head into Ios town; its tiny winding streets hide an amazing array of clubs and bars so be prepared for the bar crawl to end all bar crawls!
Day 9: Ios
The sun will be shining and the head might be thumping, but for a no-fail guaranteed hangover cure head down to the beach this morning and get into some watersports – tried and tested, it works! Chill out to some top tunes by the pool, walk the sun dappled streets of Ios town or head out and explore some of Ios' white sandy beaches and secret hidden coves. Get back in the saddle tonight with dinner and a cocktail or two, before getting back on it for one last time to check out the clubs again, just in case you missed one or two!
Day 10: Ios to Athens
Return ferry to athens, and last night together. We come together for an Optional dinner on the rooftop of AthenStyle so you can gaze out over the Acropolis and reflect on a great 11 days in Greece. Tour ends after breakfast.
Source: www.busabout.com