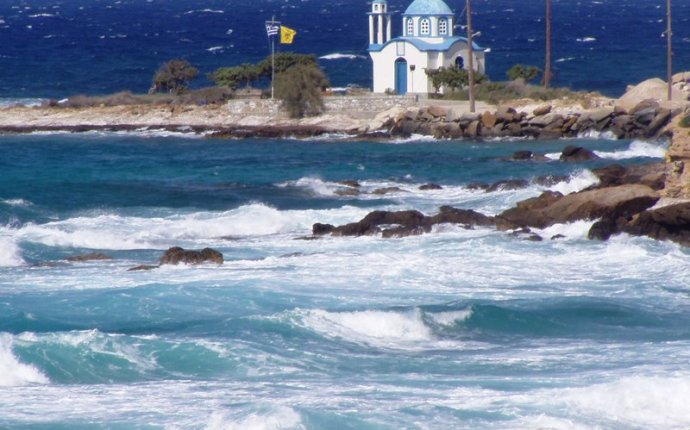 Island of Ikaria Greece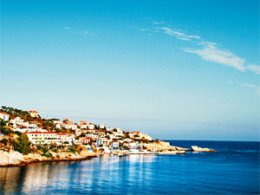 One day in 1976, Stamatis Moraitis of Boynton Beach, Florida, felt short of breath. Climbing stairs was a chore; he had to quit working midday. After reviewing his X-rays, his doctor concluded that Moraitis had lung cancer. As he recalls, nine other doctors confirmed the diagnosis. They gave him nine months to live. He was in his mid-60s. Moraitis, a Greek war veteran who had arrived in the United States in 1943, considered staying and seeking aggressive treatment. That way, he and his wife, Elpiniki, could be close to his adult children. But he decided to return to his native island, Ikaria, where he could be buried with his ancestors in a cemetery that overlooked the Aegean Sea. He and Elpiniki moved in with his elderly parents, into a tiny, whitewashed house on two acres of stepped vineyards on the north side of Ikaria.
At first, Moraitis spent his days in bed. On Sunday mornings, he hobbled up the hill to a tiny Greek Orthodox chapel where his grand­father once served as a priest. When his childhood friends started showing up every afternoon, they'd talk for hours, an activity that invariably involved a bottle or two of locally produced wine. I might as well die happy, he thought.
In the ensuing months, Moraitis started to feel stronger. One day he planted some vegetables in the
garden. He didn't expect to live to harvest them, but he enjoyed being in the sunshine, breathing the ocean air.
Six months came and went. He didn't die. Easing himself into the island routine, he woke up when he felt like it, worked in the vineyards until midafternoon, made lunch, and then took a long nap. In the evenings, he often walked to the local tavern, where he played dominoes past midnight. His health continued to improve. He added a couple of rooms to his parents' home so his children could visit. He built up the vineyard until it produced 400 gallons of wine a year.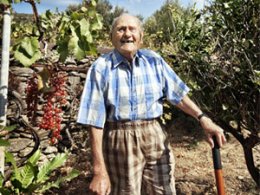 For more than a decade, I've been organizing a study of places where people live longest. In 2008, my colleagues Michel Poulain, PhD, a Belgian demographer, and Gianni Pes, MD, a researcher at the University of Sassari in Italy, and I began investigating Ikaria. Ninety-nine square miles and home to almost 10, 000 Greek nationals, the island lies about 30 miles off the western coast of Turkey. We concluded that people on Ikaria were, in fact, two and a half times as likely to reach age 90 as Americans. Ikarian men, in particular, are nearly four times as likely as their American counterparts to reach 90. Ikarians were also living about eight to ten years longer before succumbing to cancers and cardiovascular disease, and they suffered less depression and about a quarter the rate of dementia.
Life on Ikaria
Seeking to learn more about the island's reputation for long-lived residents, I called on Ilias Leriadis, one of Ikaria's few physicians. On an outdoor patio, he set a table with kalamata olives, hummus, heavy Ikarian bread, and wine.
Content continues below ad
"People stay up late here, " Dr. Leriadis said. "We wake up late and always take naps. We simply don't care about the clock."
Dr. Leriadis also talked about local "mountain tea, " made from dried herbs endemic to the island, which is enjoyed as an end-of-the-day cocktail. He mentioned wild marjoram, sage, a type of mint tea, rosemary, and a drink made from boiling dandelion leaves and adding a little lemon. The teas double as traditional Greek remedies. Wild mint fights gingivitis and gastrointestinal disorders; rosemary is used to treat gout; artemisia is thought to improve blood circulation.
Source: www.rd.com