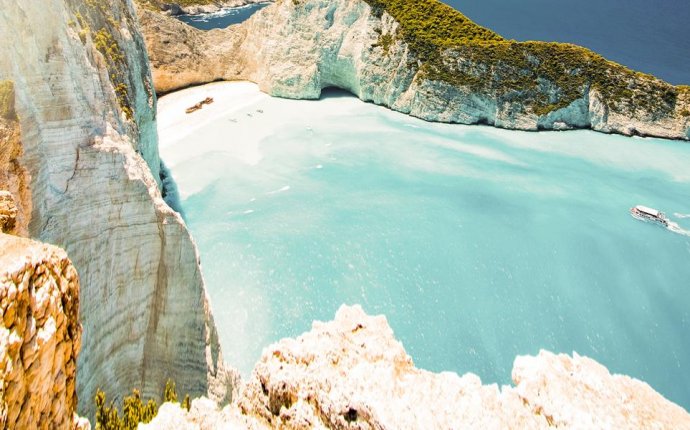 Holidays to Zante Greece
Holidays to Zante are your gateway to family-friendly resorts, party hubs and quiet hideaways – all bound by one of the best coastlines in the Mediterranean.
The Flower of the Orient
The Venetians once dubbed Zante – or Zakynthos as it's also known – 'The Flower of the Orient', thanks to its top-class countryside. And it's a nickname that still rings true today. Olive groves, lemon trees and bougainvillea cover the whole island, peeking out from between rolling hills.
A spectacular shoreline
Zante's coastline is just as impressive as its interior. Sandy shores give way to turquoise sea caves, and hidden coves and rugged cliffs offer up grandstand views of the Ionian sunsets. Smuggler's Cove leads the way as far as beaches are concerned. Overlooked by soaring cliffs, this sandy bay is one of the most beautiful in Greece.
Loggerhead turtles
It's loggerhead turtles that really put Zante on the map, though – the island is the most important nesting spot in the Mediterranean for them. If you're here between July and August, head to Laganas Beach, where you've got the best chance of spotting the creatures.
Best of both worlds
Another part of Zante's appeal is the fact it caters for all sorts of holidays. Laganas is the place to go for the big clubs, while Tsilivi's streets are brimming with bars and pubs. Head for the likes of Alykanas and Kalamaki, meanwhile, and you'll find soft sands and a more go-slow pace.
Things to See and Do in Zante
A bumper crop of beaches

Beaches on Zante come in all shapes and sizes. You can take your pick from hidden coves cloaked in ice-white sands, to pebbly stretches backed by steep cliffs and pine forests. Better still, lots of the beaches here proudly flaunt Blue Flags.

The big beach

Laganas Beach is Zante's queen bee. The most popular resort on the island pulls in the full spectrum of visitors – you'll come across insomniacs sleeping off their hangovers on the sands, and children paddling in the calm waves. To cater for such a large guest list, there's a long list of facilities – everything from ice-cream parlours to banana boats.

The secret beach

Bouka Beach is right next to Tsilivi Beach, but because the latter is so popular, the former tends to slip under the tourist radar. As such, it's really quiet, with no watersports, bars or restaurants to disturb the peace. It's a good idea to pick up a snorkel from one of the shops on Tsilivi's main road on your way here – the waters are really clear, and you're likely to spot a turtle or two among all the fish.
Source: www.thomson.co.uk