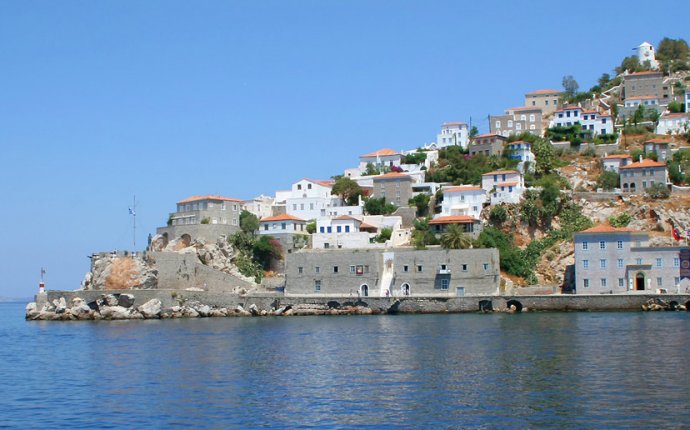 Holidays to Hydra Greece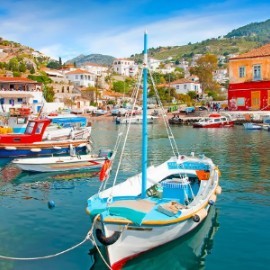 Holidays In Hydra
This little gem of an island holds, understandably, great appeal for walkers, and anyone wishing to escape the modern world. Home to well-known artists and writers, Hydra has plenty of visitors. But the island has not sold its soul and the resident families ensure its small Greek island charm and strong traditions, including many festivals, are retained.
The main town and port is one of the most beautiful in Greece, with preserved neo-classical mansions, whitewashed village houses and narrow cobbled lanes climbing steeply up from the horse-shoeshaped harbour. Quite rightly, the whole is preserved as a national monument. The mansions date from the 18th century and are a reminder of Hydra's prosperous past. A number of museums explore this heritage.The bustling port is at its best in the evenings, when the quayside twinkles with cafés, small shops, bars and atmospheric restaurants.
During the day most people head for the beaches. A couple near town can be reached on foot – alternatively a number of small water-taxis are on hand to shuttle to and fro. Although a rocky island, Hydra
has some good beaches – some pebble, some sand, some backed by pines, some with a taverna or two, and even seasonal water sports.
Outside the hotter periods walking, as mentioned, is a major attraction, and a network of signed paths offers plenty of variety. The town hall issues a very useful booklet detailing ten walks ranging from
'easy' and under an hour to 'difficult' at nearly three hours. Inland you will discover a different side to the island, as the sparsely populated interior is mountainous (up to 590m) and has pineforest
and a number of monasteries.
To avoid doubling back it is a good idea to end up at a beach for a swim and lunc before taking a water-taxi back.
Source: www.sunvil.co.uk