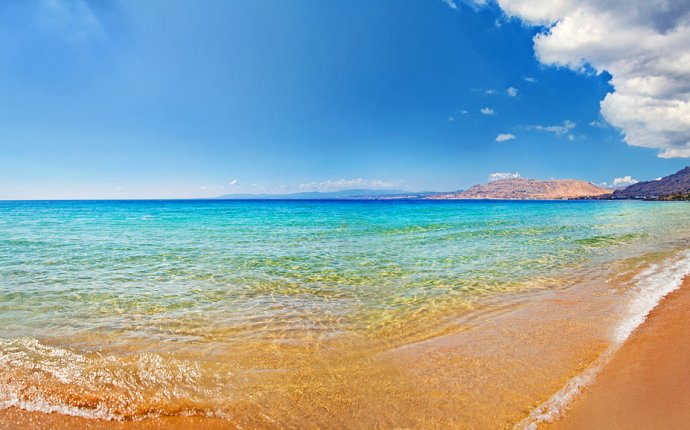 Holidays to Rhodes Greece
Holidays to Rhodes fly off the shelves thanks to the island's fantastic beaches, historical sites and party hot spots.
The most popular Greek Island
Rhodes' tourism figures speak for themselves. Attracting more than 270, 000 British holidaymakers every year, the island is the most visited in Greece.
Great beaches
Most people are drawn to Rhodes by the beaches. The island's east coast is a ribbon of virtually uninterrupted sand, and it's where you'll find all the main holiday resorts. There's Lindos, which is watched over by the ruins of an acropolis, and Faliraki, the legendary hangout of the 18 to 30s crowd. Then you've got the sleepy Blue Flag beach at Pefkos, and the quiet coves in Kalithea and Kolymbia, where sunbathers go to get away from the trappings of tourism.
Historical sites
You can't talk about Rhodes without mentioning its history. The ancient ruins here date back to the time of the Trojan War, terracotta-topped churches remember the Byzantine glory years, and Ottoman minarets recall the time the island spent under Turkish rule. Then there's Rhodes Town, which catalogues the comings and goings of knights over two centuries. The harbour area here was once dominated by one of the seven wonders of the ancient world – the great colossus.
Traditional villages
Rhodes' interior is a montage of traditional villages and chalky mountains. Apolakkia, in the west, for instance, serves up scenery in big portions. The hamlet is home to whitewashed villas, old windmills, a monastery, and a shaded lake that's ideal for swimming.
Things to See and Do in Rhodes
Eastern promises

Rhodes is the proud parent of a big family of beaches. The best-known stretches of sand slither down the island's east coast, monopolising more than 80 kilometres of seaside. Resorts like Faliraki and Kolymbia occupy the northern part of this coast, while Lindos appears around half-way down.

The big beach

Faliraki Beach is big in size and reputation. It's 5 kilometres long and it's got the complete collection of facilities, from conveniences like toilets and showers to best-practice facilities like watesports and sand-side restaurants.

The secret beach

About halfway between Kalithea and Lindos, Tsambika Beach flies below the radar of most tourists. It's a natural beauty, with no hotels or souvenir shops nearby. It's named after the monastery that overlooks the sand, which is dedicated to the Virgin of Tsambika. There are a few sunloungers on the sand and a restaurant by the beach, which serves just-caught seafood.
Source: www.thomson.co.uk