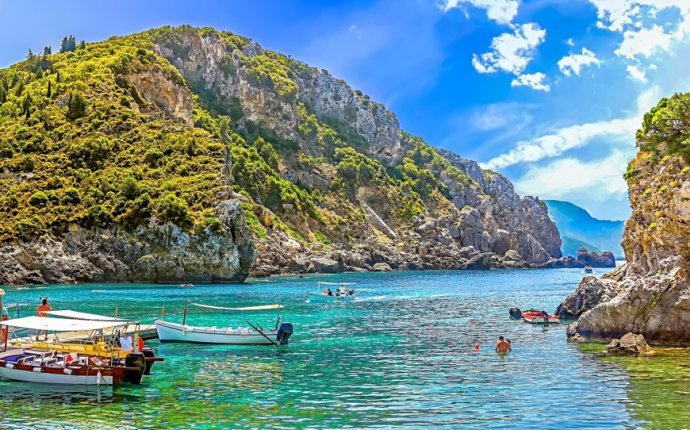 Holiday Homes in Greece
How about spending your holiday in your 'own villa' in Greece, complete with swimming pool and sea views? Or perhaps in a holiday home made of natural stone in the countryside or an apartment or studio belonging to a small complex? Combined with an airline ticket and rental car, the Greek holiday homes are within easy reach.
Greek holiday homes = a holiday filled with variety
Warm temperatures, hundreds of islands, fabulous cuisine and a history as old as civilization - Greece has it all. Spend one day relaxing on an intimate beach and the next travelling thousands of years back in time. In the evening, stretch out in a chair on the terrace of your Greek villa or apartment balcony. The country is surrounded by clear blue sea and no fewer than 15, 000 kilometres of beaches. Two-thirds of Greece is mountainous, the most famous and tallest of which is Mt. Olympus, home of the gods. The interior region is home to the traditional Greek lifestyle, while the towns along the coastline are filled with cosy taverns, boutiques and bobbing fishing boats in picturesque harbours.
Water sports galore close to holiday homes in Greece
The numerous kilometres of coastline make Greece ideal for water sports lovers. And, with all that coastline, you are sure to find an attractive beach close to your holiday home. From swimming and waterskiing to surfing, sailing and diving, there are plenty of activities to enjoy. The countless Greek beaches are also relatively quiet and safe. You can choose between small bays and coves, sandy beaches with dunes, pebble beaches and even black sand volcanic beaches.
Plenty for nature lovers
Forests, mountains, gorges, caves, waterfalls, rare bird species and beautiful flora offer a fantastic setting for hikers and cyclists who enjoy a challenge. Agrotourism is also gaining in popularity in Greece. More and more farmers are opening up their livelihood to tourists, where you can sample local products and traditions.
Source: www.belvilla.com