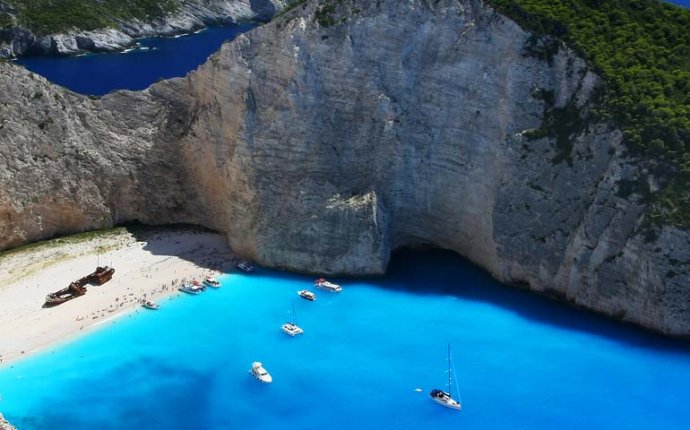 Holidays to mainland Greece
There is no better way to discover the highlights of Greece than by staying in your own Greek villa. It's not hard to see why Greece is such a popular holiday destination. The gorgeous sunsets and spectacular weather will make your holiday one to remember. At James Villa Holidays, we handpick our villas across some of the most exclusive locations in Greece. Our properties in Greece includes some exceptional properties across our Collections.
It doesn't matter what you're seeking for your holiday, Greece will be sure to have exactly what you're looking for. If you want to lie on the soft, sandy beaches all day, enjoy the picturesque landscapes, sample the Greecian cuisine and explore the ancient history of this fascinating country, Greece offers it all!
From the comfort of your very own private villa you will be able to embrace all that Greece has to offer. Cool off in the pool, use the self-catering facilities to cook delicious dishes and enjoy your big family holiday.
About Mainland Greece
Greece is more than just a collection of islands. There is both mainland Greece and the Greek Islands to consider when booking a Greek villa holiday. Both the mainland and the islands are jam-packed with attractions, cultural historic sites and scenery to make your jaw drop. Whilst visiting, make sure you spoil your taste buds with some traditional Greek food, including mouth-watering dishes such as dolmades, tzatziki and lamb kleftiko, as well as many traditional mezes.
Greece can offer a diverse collection of resorts for all preferences. If you're looking for a place with a traditional atmosphere, choose an undisturbed fishing village or scenic rural hideaway. For a more vibrant holiday, head for one of the many exciting towns or beach resorts.
Greece is a must-see for a historian or history buff. You couldn't ask for a more cultural holiday than Greece, as it is home to hundreds of archaeological sites and museums, perfect for an insight into the ancient past.
When to go to Mainland Greece
Greece has 'almost' guaranteed sunshine throughout the peak season. Temperatures can reach 30 degrees Celcius, and even higher in July and August. The climate is perfect for enjoying the most of the sunshine, which makes up 12 hours a day.
Fancy something a bit more moderate? The temperature in autumn and spring is a bit cooler, staying within the mid-twenties, so it is an ideal time to visit. If you plan on exploring all the tourist attractions and historical sites, we'd advise you go during these cooler periods.
Cultural Highlights
Looking to uncover ancient Greece? You'll find 5 UNESCO World Heritage sites in Peloponnese alone. So you'll have plenty of cultural highlights to choose from on mainland Greece. The cities of Bassae, Tiryns and Epidaurus are your window into myth and legend. Discover Olympic origins, on the site of the Olympia's first ancient games. Where you'll also find the Olympic Flame's starting point, for its mammoth journey across the globe. You'll find these all within 3 hours of your villa. Perfect for an exciting day trip on your villa holiday.
It would be a Greek tragedy not to visit Epirus' ancient theatres. You'll find views out to sea from the captivating ruins in ancient Kassope. While Dodoni's theatre has been very well preserved - perfect for letting your imagination run wild. Picture comedies, tragedies and tributes to Greek gods unfolding as they did centuries ago. Explore the sites, all within a 2 hour drive from your villa.
Not to be missed...
With five thousand years of history, the ancient ruins in Greece are a must see to get a flavour of this countries past.
Source: www.jamesvillas.co.uk