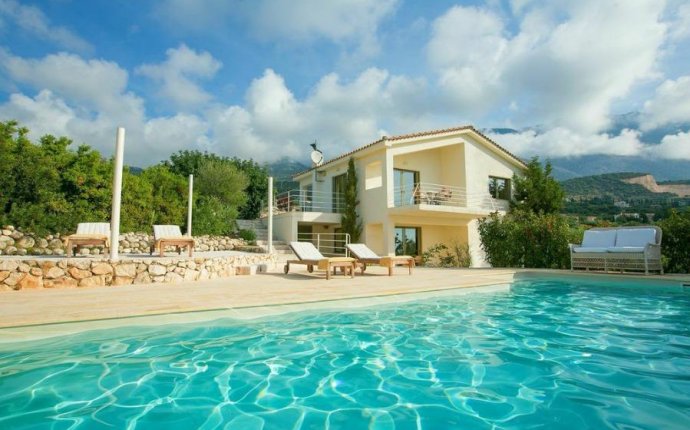 Holiday Letting in Greece
Are you looking for a holiday filled with culture and relaxation? Then a Greece holiday home may be your ideal location. With its beautiful coastline and its vast ancient history, a holiday in Greece is perfect for both the adventure seeker and those looking for a beach holiday. Affordable beach villas and holiday apartments in Greece can be found tucked away in coves; private destinations as yet undiscovered by the masses.
City break or island holiday? Apartments in Greece are the right choice either way
Book a Greece holiday apartment in the centre to soak in all the culture. Outside of the country's urban centres are white-walled homes, one of which may be your next holiday home in Greece, clustered along the coast in a beautiful contrast to the emerald blue of the Mediterranean – who would need a swimming pool? Many tourists find wandering in a Greek village's narrow shady streets a welcome break from what may otherwise be a hectic holiday. If you'd rather stick to the mainland, visit Peloponnese and see Ancient Olympia, where the original Olympic Games took place thousands of years ago. With such a diverse range of opportunities, holiday properties in Greece appeal to all, whether you're on a family holiday, a romantic getaway or travelling with friends.
Step back in time into Ancient Greece
Re-enact a historic voyage with sailing tours that take you to both old and sacred sites. A trip to the Greek isles will let you explore ruins of the Ancient Greek Empire. Travel to the islands by ferry, which can quickly shuttle you between islands from your holiday villa in Greece. It is no exaggeration to say that most Greek cities are living museums. Many important sites have been picked over by thieves or catalogued for posterity, but surprising new finds continue to be made each year, throwing further light on life as it was thousands of years ago.
Book your Greece villas in the historical capital of Europe
If you're looking to rediscover ancient history during your stay in apartments in Greece, Athens is another great place to look. Many ruins and buildings from Ancient Greece can be found in the city, from the temple the Parthenon to the Lyceum of Aristotle, where the famous philosopher taught his students. During your trip be sure to take a tour around the Acropolis, a World Heritage Site, where you'll spot many of these landmark sights. Booking a stay in a city apartment or other rental property in Greece will reward visitors with vibrant street scenes filled with traditional Greek markets and punctuated by the work of the ancients. Whilst you're in Athens you should take a visit to the Municipal Market and prepare a delicious dinner in the kitchen of your self catering villas in Greece for a truly authentic experience. In these markets you'll find plenty of fish, fruit and feta, and there are even small restaurants serving pasta within the market.
Sit back and relax on a Greek island
Whether you want to lay on the beach and sunbathe or looking for watersports such as diving to do, there is a Greek island for it. A country punctuated by several deep bays, no trip to Greece is complete without time spent swimming in the water or indulge in the atmosphere on the beaches. Visit the volcanic island of Santorini and take in the majestic sight of the craters and calderas that have formed there. Head to Rhodes if you're looking for somewhere tan – the island's 300 days of sunshine per year make it one of the most popular tourist destinations in Europe.
Crete is also a popular choice amongst tourists, as it is the largest of the Greek islands. With its combination of mountainous landscapes, beautiful beaches and remnants of an ancient world, Greece villas in the island of Crete are ideal for all kinds of holidays. Similarly, Corfu has much to offer as a holiday destination – the island is home to many cultural institutions and the first Greek university (the Ionian Academy), and takes pride in its intellectual roots. Corfu is also, of course, a great location for a beach holiday, with its stunning coastline and the clear blue water of the Mediterranean. If you aren't interested in the more tourist-oriented islands like Corfu and the Aegean island of Crete, take a trip to one of the Ionian Islands such as Kefalonia or Paxos, a small island that can be reached by boat and boasts many impressive views such as that of the mountains of Epirus.
Source: www.casamundo.co.uk