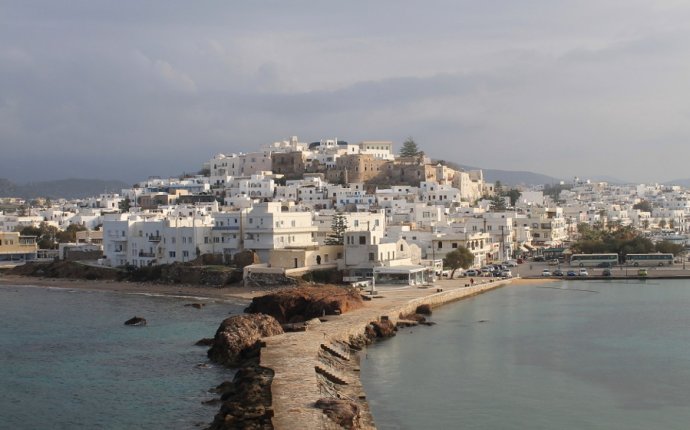 Visiting Greece in February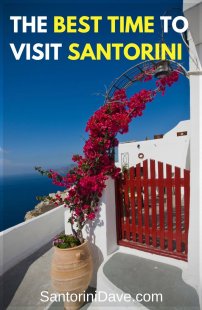 When is the best time to go to Santorini?
The best time to visit Santorini is between late April and early November when the weather is warm and there is little rain. For nightlife, swimming, and sunbathing visit in June, July, August, or September. For comfortable sightseeing April to June or September to November are best.
When is the best time to visit Santorini?
Best Time for Good Weather and Swimming: The warmest weather in Santorini (and all the Greek islands) is between June and September when it's sunny, hot, and the water is perfect for swimming. Water temperature heats throughout the summer months and is warmest in August and early September. Swimming in May and October is usually possible but can't be guaranteed.
Best Time for Sightseeing: If you're visiting Santorini more for the sights, views, wineries, and food then you don't need hot temperatures just warm pleasant weather. So the months of April, May, October, and early November are great times for touring the sights. The weather is still warm by northern european standards though there can be some rain and warmer clothing should be packed.
Best Time for Island Hopping: Santorini has a much longer travel season than the other Greek islands (because there's more than just beaches here). That makes visiting in the quieter months (March, April, early May, late October, and November) a great option. But be aware other islands will be very quiet during these months so if you're interested in seeing a few other islands it's best to come between mid-May and mid-October.
Best Time for Saving Money: Hotels are much cheaper in the low season (November to March) and shoulder season (April, May, and October) than in the summer months. Transportation, food, and drink prices tend not to vary much by season. If you want good weather but cheap hotels then late May, early June, late September, or early October are great times. There are no guarantees but the first three weeks of October can often surprise visitors with great weather.
High Season (late June to early September): Hot, sunny weather with lots of people – but never so many that it's unenjoyable. Prices are at their peak. Sea water at its warmest and best for swimming. Ferries and flights run with the greatest frequency. If you're in Greece for the nightlife then this is the time to visit.
Shoulder Season (May and June, September and October): Great weather. Sunny and warm but not blazingly hot like the summer. Tourists are many but it's never crowded. Everything is open and ferries are running nearly all of their routes. The sea might not be warm enough for swimming in May and October.
Low Season (November to April): Santorini is getting increasingly popular in the winter months. It can be a great time to see the sights and save money but weather-wise be prepared for anything. This is winter and that means gray skies, cool weather, and some rain. Many hotels and restaurants are closed (but there's enough open to get by). Fira is the most practical place to stay in the off-season as it has the most open. Ferries and flights have very limited schedules though there'll be at least one a day going to Athens.
Santorini Weather by Month
The best weather on Santorini is from June to September. July and August are the busiest months when hotels are full and restaurants are crowded. If you're more interested in sightseeing, hiking, and great views then May and October are great months to visit.
Source: santorinidave.com