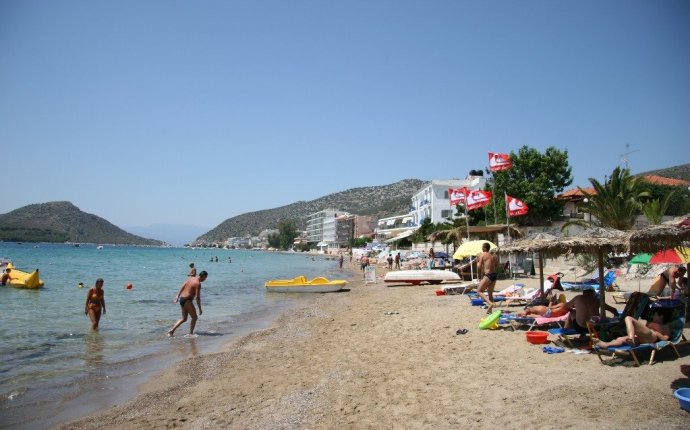 Tolo Beach Greece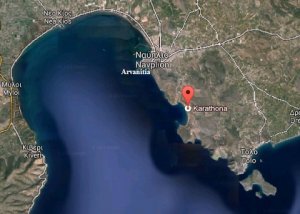 In the area of Nafplio or Nafplion there are several beautiful beaches. The most popular are Tolo or Tolon (10 kilometers south of Nafplion) and Nea Kios. The distance of Tolon beach to the capital city of Athens is 150 kilometer. Both these beaches have tourist facilities, Tolo / Tolon is a little resort of its own. There is plenty of choice in accommodations, restaurants and bars and there is a little bit of night life. Also a variety of water sports such as surfing, water skiing, pedal boating and diving is possible on Tolon beach.
The beach here consists of fine sand, with some pebbles in the western part, and the sea is shallow, making it a perfect destination for families with small children. The best and widest part of the beach can be found on the eastern side of the village. Once a small fishing village it has now turned into a place with plenty of accommodations along the its two kilometer long beach.
Off the coast of the village of Tolon there are three small islands, tiny Daskaleio and Koronisi, and the slightly larger Romvi. Daskaleio lies behind the island Romvi and so from the coast you will see only two of them. On the two islands Daskaleio and Romvi there are remains of Venetian fortifications and on Daskaleio there is also a church that was built in 1688. On Romvi there are also remains of Mycenean walls. Also on the smallest of the three islands Koronisi, which lies close to the shore, a church has been built, whic is dedicated to the Twelve Apostles. On the beach of Tolon you can hire a pedal boat to go and explore these small islands.
Source: www.angelfire.com