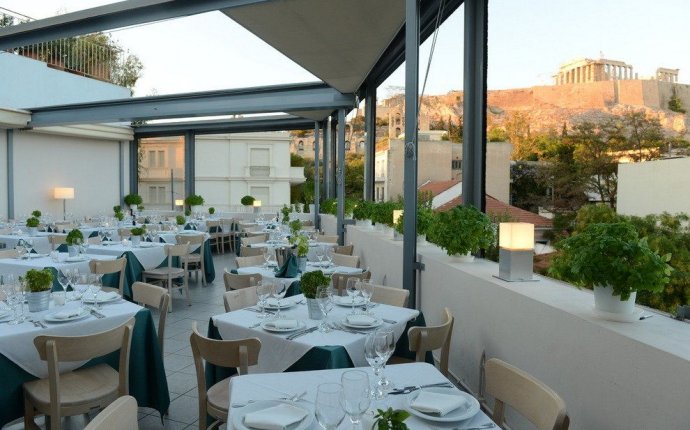 Strofi Restaurant Athens Greece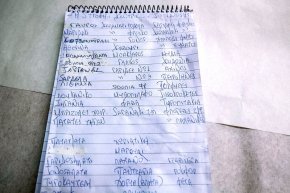 It's a long drive from Athens to Perama, the westernmost terminal of the port town of Piraeus, and the payoff is, at first sight, minimal. To the left is the port's industrial zone – a forest of blue and orange cranes that tower over the sea. To the right is a stretch of industrial wasteland: old electricity plants, derelict factories, walls with enormous graffiti celebrating Piraeus's very successful team, Olympiacos, and then a jumble of recently built high-rise buildings on a rocky hill.
First populated in the 1920s by immigrants from Asia Minor, Istanbul and the Pontus (Black Sea) region, this suburb of Piraeus now has about 25, 000 residents, most of whose livelihoods depend on the dockyards that have been here since the 1930s. Perama remains a proud, working-class neighborhood, and it is no accident that the early Greek hip-hop of the '90s and the so-called Low Bap hip-hop genre and movement started here.
Hidden within this seemingly charmless district lies the reward for making the hour-long drive from Athens: Strofi, a well-kept secret among Athenian seafood lovers for years. The view from the restaurant, open since 1997, is fairly unspectacular, as it's located at the top of a square where local residents sometimes race their cars, but the atmosphere compensates. Although the place is nice in the summer, with big wooden tables that are set up in a courtyard facing the square, it is in the wintertime – when seating is in the interior, which is painted in bright yellow ochre with dark crimson accents – that we really like to come here. On winter weekends especially, there is a rather festive atmosphere, with live Greek music and impromptu dancing.
However, there is no mistaking the real reason why people come to Strofi: the food and, more specifically, the seafood. There are types of seafood served here the likes of which you will probably not come across again for a while (or perhaps ever), including some rare shellfish, ranging from chavara (clam shells) to sea urchins. The guys who own the place, one of whom is well known as "the guy from Ikaria, " have contacts among some of the best fishing boats that arrive in the port – hence their access to so much fresh fish and seafood. The menu arrives in two forms: a plain, tattered notebook in which all the specials of the day have been noted in blue pen, and a more formal printed menu. We advise checking out the prices before you order, as the shellfish and clams are on the expensive side.
On the day we visited there were no fewer than 28 different preparations of fish and seafood on offer, including several types of shrimp (jumbo or small, frozen or fresh), crab, mussels, mydopilafo (risotto with mussels), sardines, smelt, red snapper, garfish, grilled octopus and octopus cooked with vinegar. We tried the petrosolines, a real treat; these resembled razor clams but were rounder and brown in color. Cooked in a lemon and oil sauce and nothing more, they had a unique taste – similar to mussels but far more flavorsome and somewhat salty, with that unique chewy texture characteristic of mollusks. Then there was the bowl of sea urchin roe we tried. Sea urchins are cultivated specifically for this purpose and their roe is considered a delicacy. Fresh and bright orange in color (unlike some unappealing gray-colored versions we've had), the roe was also served simply in oil and lemon juice. The briny, pleasantly fishy and fresh taste of the sea urchin roe really summed up the Mediterranean for us.
We recommend ordering a side dish of good boiled herbs such as almyra (literally meaning "salt, " as the herbs have a strong salty taste), which make a great accompaniment to the seafood. The menu also has a few non-seafood dishes. There are several starters, including saganaki (fried cheese), flogeres (cheese-filled phyllo rolls) and cheese pie; salads; and two meat dishes, plain sausage and pork steak. But the whole point here is really the seafood. And though these gourmet offerings come at a price, for seafood lovers looking to try delicacies that they are not likely to encounter elsewhere, a meal here is worth every cent – and the trek from Athens.
Address: Leoforos Eirinis 33, Perama/Piraeus Telephone: +30 210 441 6456 Hours: noon-1am (photos by Manteau Stam) [google-map-v3 zoom="12″ maptype="roadmap" mapalign="center" directionhint="false" language="default" poweredby="false" maptypecontrol="true" pancontrol="true" zoomcontrol="true" scalecontrol="true" streetviewcontrol="true" scrollwheelcontrol="false" draggable="true" tiltfourtyfive="false" addmarkermashupbubble="false" addmarkermashupbubble="false" addmarkerlist="37.964077{}4-default.png{}Strofi, Leoforos Eirinis 33, Perama" bubbleautopan="true" showbike="false" showtraffic="false" showpanoramio="false"]
Source: culinarybackstreets.com