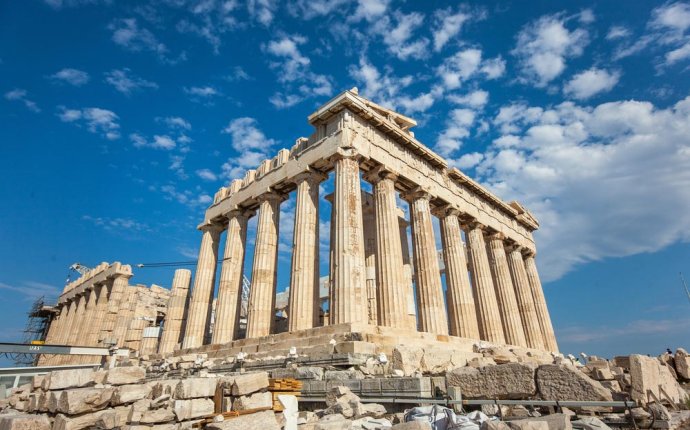 Santorini Greece tourist Attractions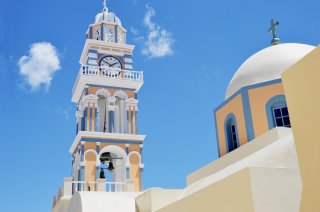 1. Don't…expect Ios / Mykonos.
Santorini is not a party island (necessarily). Yes, you will find clubs in the towns of Fira and Kamari (and, to be honest, I've had some big nights on Perrisa's beachfront) but Santorini is not famed for its round-the-clock partying the way the islands of Ios and Mykonos are.
Do…love Santorini for that very reason.
Part of the charm of the island lies in its relaxed, have-a-frappe vibe. If you want a party, you'll find one, but I suggest you take off your watch, put your feet up, and just savour the slow pace.
2. Don't…do a tour.
There are loads of tours on Santorini: volcano tours, hot spring tours, boat tours. But the hot springs aren't particularly hot (and the sulfur content is very high) and a closeup of the volcano is less spectacular than the view from afar.
Santorini is a diverse island that I find can't be properly appreciated on a run-of-the-mill tour. You have to roll your sleeves up and dig in.
Do…create your own.
Rent a quad bike, a car, or a scooter and start driving. It's one of my favourite things to do on the island. You can cover top to bottom in a day and it would be difficult to get lost on an island of ankle-high grape shrubs and beaches.
With the wind on your windshield, you will see more of what the island has to offer, from cranky donkeys (not just the ones lugging tourists through Fira) to the island's resident seal (he's in a cave somewhere; ask someone in the know) to 10-metre rock piles in clear, turquoise water.
3. Don't…think the island is just Oia and Fira.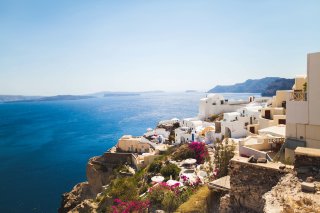 Oia and Fira are Santorini's most-photographed villages, for good reason. Blue-domed white houses draped with fuchsia bougainvillea, built into cliff faces and set against the backdrop of the endless Aegean. It's hard to take a bad shot.
But there is a lot more to the island than just views of the caldera and pastel cliff houses. Make sure you see all the colours of Santorini — not just the white and blue.
Do…realise it's so much more.
Sunbathe on a ruby red beach. Have lunch on Perissa's famous black beach or, for a touch more 'surf' and some ancient rock formations, explore Vlychada's white beach.
Cliff jump in Amoudi Bay. Walk to a tiny church on top of the huge rock separating the villages of Kamari and Perissa. Gorge yourself at a traditional taverna in Akrotiri, your table on a pier that juts out into the flat Aegean sea. Go looking for old cave houses in Emporio. Find secret beaches near the airport. Cycle along roads for miles without seeing a another person.
4. Don't…spend a fortune on a meal with a view.
In general, the more touristed a village, the more expensive. You'll pay more to eat and drink in Fira than you would in, say, Perissa. And paying more doesn't mean it will be better food.
One thing I learned pretty quickly is that on this island you pay for location and view as much as you do your meal.
Source: matadornetwork.com