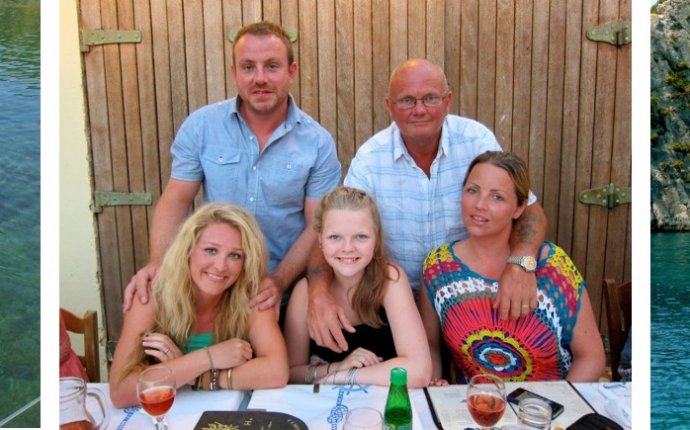 Sailing Holidays in Greece for Family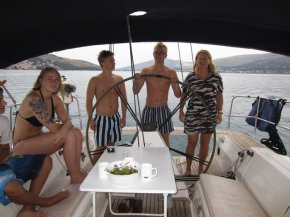 Family summer holiday top idea ... getaway onboard a yacht!
We have been operating family sailing charters in Croatia and Greece since 2004. The waters are safe for complete beginners, there are lots of beaches and bays with crystal clear water for swimming in and the sailing routes through the Islands are simply stunning – pine trees on some, picturesque little towns on others, and quaint fishing villages on others.
Getaway Sailing is a Greece and Croatia sailing holiday specialist that operates:
Independent yacht charters for families
Dedicated sail-alongside-us family holiday trips
Families and Parents with Teenager trips
Families with Pre-Teens catered for
For families new to sailing our yachts and catamarans offer:
All safety equipment included in the price
Yacht models to accommodate extended family and friends with their own bathroom or ensuite
A range of yachts to create your own mini flotilla where each family is onboard its own yacht
Onboard activities (map-reading, navigation, tying knots, route planning, anchoring, adjusting sails) to keep everybody occupied and doing things together if they feel like it
No need to budget for cinema, entertainment and holiday wet days because every day is a fun packed day on a yacht
Fully equipped onboard catering facilities so you don't have to eat out unless you want to. This makes the cost of onboard food, drinks and snacks a fraction of what you usually spend on summer holidays
A different Island every day without needing to pack your bag or wait for ferries
Bed linen, face and shower towels so you can pack less
Cabins with wardrobe and shelving to stow luggage and make everybody feel at home
Harbours and marinas close to airports that are one bus or a car ride to the yacht
Try stand up paddle boarding, windsurfing, kayaking, jet skiing or cycling
Snorkel and explore off the dinghy (small second boat with engine that comes with all of our yacht charters)
Who is there for you?
Our trips are all hosted by an experienced Tour Manager in addition to our wonderful skippers. The Tour Manager coordinates the week and will also be travelling with you. Our onshore Getaway Sailing holiday coordinators all work together to support your trip and all the activities available throughout the week. Your Tour Manager will meet you at the marina on Check-in day and introduce you and your fellow guests to the team.
Like-minded people
We are the only sailing holiday company offering age specific sailing trips, which means you will be sailing with like minded people of a similar age.
We offer a pre trip introduction to fellow guests, though many are from different countries as we often have a real International mix that always makes for a richer trip experience.
Flotilla fun
Sailing in a flotilla is perfect for families with teenagers because you already have a group of friends you just haven't met yet! Our evenings are social at dinner then you have time to do your own thing as you wish. It's wall to wall sunshine all the way, beautiful coastlines, stunning islands and fabulous swimming bays.
Sailing
No sailing experience is necessary, as you can be as involved as you like or just lie on deck in the sunshine and top up that tan. If you want to learn to sail we are experienced fully qualified skippers that have the time and patience to teach you 'the ropes' and involve you as much as you wish. It's great fun, especially on regatta day when we race against the other yachts.
Dinners
Flotilla dinners are hosted and feel more like a dinner party. These are at our favourite restaurants chosen for their great location, ambience and atmosphere. The perfect dining experience for families with teenagers.
Clear Pricing
Our pricing is clear with everything you need to know about. You may however choose to book a whole boat for your family.
Small and Personal
Our small company approach ensures a more personal and tailored holiday experience creating the perfect environment and atmosphere that allows you to completely relax and enjoy the mix of swimming, snorkelling, cave exploring, dinner parties and generally having fun, as well as the added bonus of learning to sail which introduces an extra dimension to the holiday with everyone being as involved as they'd like to be (or at least getting a photo at the helm!). If you prefer to chill, watch the beautiful coastline roll by whilst sunbathing and chatting on deck.
Our Experience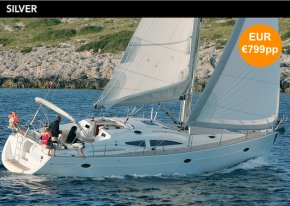 We have been organising family sailing trips since 2004 so we have a wealth of experience in organising the ideal mix of families and activities. We have listened and learnt from our guests over the years, with many returning year after year. Please read our reviews and watch our videos.
Private Charter
Looking for your own private Getaway on a yacht or catamaran filled with your best friends or family? Choose your own route around the beautiful Islands of Croatia or Greece and take advantage of group booking discounts.
Anchoring at beautiful bays to swim and snorkel, take out the dinghy to explore and just chill out without a care in the world.
Get out your maps and decide where you might like to go, discussing with your skipper when you meet us at the marina!
Family Sailing Reviews
" Great week of relaxing, sailing, swimming and eating. Our skipper Ivan was a great teacher and we return to the UK slightly more competent sailors! Certainly a 'Getaway' to remember. "
Richard and Kate - Ilkley, U.K.
" WOW! What an amazing week we have had. We have absolutely loved every minute. We have visited some magical places and just when we thought it couldn't get any better, it did!!! We have swam, drank, laughed, sung and eaten all week! We have created some memorable family moments we will never forget! Our skipper took fantastic care of us. Thanks for all your help in the lead up to our trip Tony. You and Georgia answered everything and were so helpful..hopefully one day we can come back. Thanks for having us."
The Wilson and Lazzaro families - Melbourne, Australia

" First time staying on a sailing boat but definitely not the last time. Smooth sailing and we have been looked after 5 Star. Thanks Tony and team. Great way to experience the beauty and scenery of Croatia in a really chilled and relaxed way. Hosting and sailing just perfect."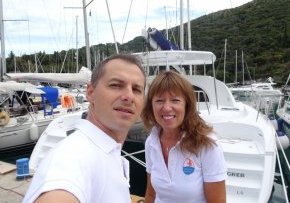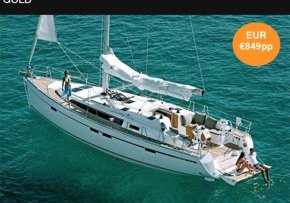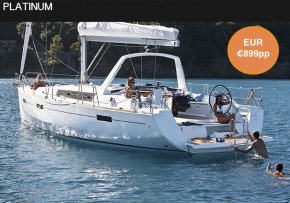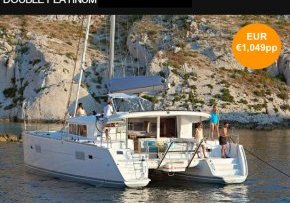 selfmade entertainment centers
selfmade object
selfmade 3d cam
selfmade ppsh
granola selfmade
tattoos by selfmade in colorado springs co
ginger selfmade creampie
famous indian desi couple selfmade scandals
jasnine selfmade linkedin
da da selfmade bryant/facebook
selfmade artinya
selfmade cannabis
galoremag selfmade
selfmade kash publix
selfmade on twitter
selfmade man mike dillard
brian schecter selfmade
selfmade on netflix
selfmade is it legit
selfmade kash lesson not a lost
tractor selfmade fucking machine
dildo selfmade
selfmade scottsdale
selfmade object
granny selfmade solo
best cover photos for facebook selfmade
tf2 selfmade items
jam selfmade
danniel selfmade keep me hanging on kim wilde 7am version zippyshare
*selfmade
selfmade experts: rieke edelhoff on the berliner zoo
selfmade reese glass
selfmade object
lawns selfmade design images
student selfmade study guide
selfmade apron patterns
selfmade lyric
selfmade hustle decal
selfmade cmo
changmo selfmade orange zippyshare
self made objects
youtube yoghurt selfmade
how to get a selfmade mishap mercanary
selfmade girl traduzione
selfmade object
selfmade object
selfmade billionaires woman
selfmade condesended milk
small tits and tight ass selfmade home
selfmade toungesplit
free mature selfmade
selfmade internship questions
at home selfmade tumblur
how to cancel selfmade
selfmade trend
selfmade mot
selfmade off road vehicles
changmo selfmade orange
selfmade 4
selfmade orange 가사집
hannah selfmade
*selfmade
selfmade object
selfmade object
youtube cheese selfmade
selfmade balck powder pistols
selfmade customer experience team lead
danniel selfmade liberty pool zippyshare
selfmade matt turck
selfmade man
black fairy costume selfmade
self-made object
copywriter at selfmade
anastasia beverly hills selfmade palette
our greatest pains are selfmade
selfmade vol. 1 zippyshare
selfmade granny videos
iphone x how to set selfmade ringtone
ko drops selfmade
jobs at selfmade
why keliy jenner isnt selfmade
selfmade man
selfmade define
selfmade erotic video
selfmade christmas preents
selfmade protein bar peanut butter
selfmade supply.big cartel
bretzel selfmade
selfmade instagram company reviews
100% selfmade
wealthiest selfmade man
selfmade social media campaign coordinator linkedin
jonathan woods selfmade kash
ambush danniel selfmade zippyshare
elon musk - biography of a selfmade billionaire
selfmade entrepenerurs
selfmade
selfmade billionaires industry
is abigail johnson selfmade
selfmade entrepenerurs
selfmade object
selfmade cave
selfmade bed
stacy selfmade
selfmade orange instrumental
actual selfmade
selfmade garden sticks
contact selfmade
selfmade morality
how to get rid of a selfmade bump on your faace
indian selfmade clips
cleopatra costume selfmade
toddler spielzeug selfmade
how is renata selfmade
self made objects
patricia nygaard selfmade
white truffle selfmade
selfmade calender 2017
author who made books about selfmade men
selfmade on android
selfmade object
#selfmade thumbtack
selfmade videos
selfmade millionare pic
selfmade chola online pedigree
50 most richest women selfmade
house wives selfmade tumbler
jeff bezos selfmade billionaire
selfmade rappers
selfmade disco licht
things to go under a resume for a selfmade business
selfmade object
selfmade fnc
disadvantages to being a male in selfmade man
selfmade diaper
selfmade object
forbes 400 selfmade
inky selfmade
pedro silva danniel selfmade panspermia zippyshare
almond butter selfmade
glassdoor.com selfmade
selfmade wanderlust
selfmade social media
pendants chains selfmade
selfmade object
how do i get out of my selfmade contract
real selfmade
hazelnut coffee selfmade
selfmade i don't ole a motherfucker shit
selfmade baseball
printing selfmade stationery cards at printing companys
selfmade flame
selfmade nyc jobs
selfmade man
selfmade valuation
selfmade similar words
christmas cards selfmade
selfmade content writer austin
selfmade motorsports, inc., davie, fl
harry potter selfmade
selfmade joins fnatic
selfmade strategy and operations
selfmade creations colorado springs
plastic rocket selfmade
kylie jenner selfmade
rocket jump selfmade
selfmade wooden ring reddit
selfmade kapo
selfmade dyme twitter
selfmade man define
otto selfmade
selfmade madmen huxley
quote selfmade
selfmade object
self-made object
infamous daniel selfmade
quote selfmade
self-made object
selfmade reacts to great gnar ult
Source: www.getawaysailing.co.uk