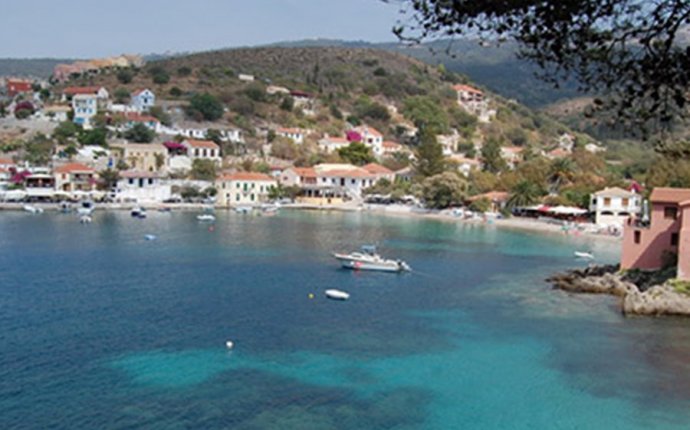 Cycling Holiday in Greece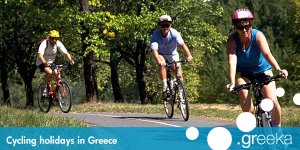 Cycling holidays in Greece mainalnd and the Greek islands is a relatively new trend. The Greek landscape offers beautiful variations and cyclists have the chance to see green forests, mountain tops with breathtaking view to the sea, authentic mountainous villages, secluded beaches, chapels and ancient sites on their way.
Over the last years, many companies organize cycling holidays and tours in Greece, either daily or multi-day tours. Bicycles and other equipment are usually offered by the company or rented. Through arranged routes, guides lead visitors to the most beautiful places.
Very popular for cycling holidays in Greece are the islands, as routes are usually small and lead to beaches for swimming. Naxos island, Paros island and Mykonos island are nice islands for cycling, while very impressive is Santorini island with the route along the caldera. Ithaca, Kalymnos, Lefkada and Meganisi also offer great chances for cycling tours. Crete is best suited for advanced cyclists because routes are longer.
The Greek mainland also has long cycling routes but they are very interesting. As the main field for the development of the ancient and modern Greek culture, Peloponnese has many interesting sights to see on the way: from ancient temples and Byzantine monasteries to strong Venetian houses and abandoned villages. Just bring a lot of strength especially in multi day tours, where effort is required every day.
Companies offering cycling holidays in Greece
Cycle Greece organizes guided or self-guided cycling tours in the Greek islands, particularly in the Saronic and Cyclades, and also in Peloponnese.
www.cyclegreece.gr
Get Active organizes day and multi-day cycling tours on the islands of Lefkada and Meganisi, in the Ionian Sea.
www.getactivelefkas.com
Greek Cycle Holiday is based in Eretria, Evia, aiming to attract mid to advanced level cyclists for small groups up to 8 people, offering private villa accomodation with professional chef.
Source: www.greeka.com