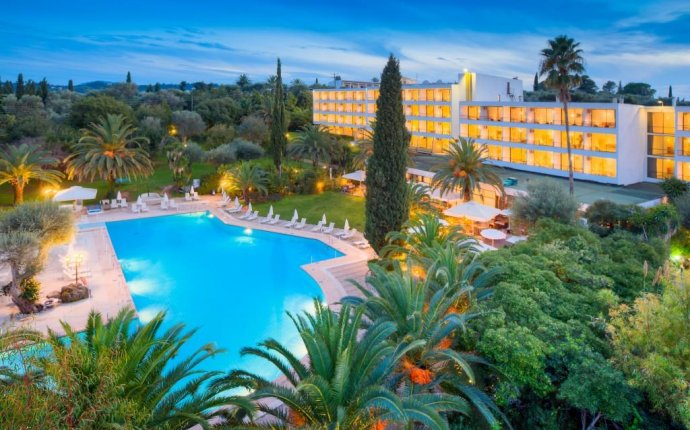 Park Hotel Greece
Park Hotel is situated in the centre of Volos at the seafront park.
With cozy and friendly atmosphere of it's surroundings,
the high quality of it's service, it is an ideal destination
for all visitors and businessmen.
Rooms
Suites
Restaurant / Lounges
Snack/Bar
Roof Garden
Has 106 spacious, tastefully decorated and sound proofed rooms with
hairdryer, bathrobes, slippers, cosmetics,
Mini bar / air-conditioning / TV SAT / Τηλέφωνο / WI-FI
There are 6 suites, on of which is the Grand Suite, all decorated in unique style,
having hydromassage and all replete with the luxury tha the visitor wall savour.
Available on request, DVD, VIDEO, FAX, LAPTOP.
Atmosphere refined pleasant but also full of liveliness.
Our gourmet cuisine with its excellent dishes served in our restaurant
will please every palate. An important piece of disposal that excudes,
it is owed in internal decorative line with wooded investments an the cut glass roof
offering exceptional cuisine and international flavours, observing all the rules hygiene.
Try our light flavours, or dishes of day that it proposes our chef
The discreetly decorated lounges JASON-ARGO-IOLKOS, all well suited as venues
for business or social gatherings. The completly equipped halls create the
ideal atmosphere for congresses, meetings or reports.
All the spaces allocated sound proofed, automatic system of lighting, WiFi.
Also we can provide audiovisual equipment, Laptop, Data projector, slides proj.
technological and sevreterial support.
In the comfortable & hospitable Snack/Bar - Cafe, with view to the park,
the visitor can enjoy the coffee or his drink.
Unique decorated, high level services, friendly and willing stuf,
they create the suitable conditions for hours of relaxation.
Functions all the time from 11:00 until 24:00. Pleasant music, TV with
Nova services, satellite channels and wi-fi free, will keep you company.
Park Hotel, offers in his customers one impressive & luxurious Roof Garden
in the 6th floor of hotel impressive view, compines the mount of Pelion
with the sea of Pagasitikos gulf and the city of Volos. In the Roof Garden,
you can enjoy your afternoon coffee, the sweets or your ice-cream.
The nightly hours you can enjoy beer or wine accompanied form chosen varieties
and various cold dishes, as well as unique special cocktails.
Unique in the city of Volos, modern and elegant, with refined cooker and
Source: www.amhotels.gr