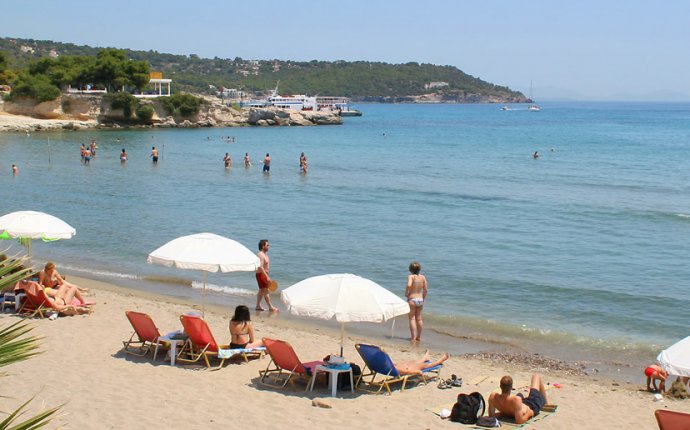 Package Holiday to Aegina Greece
Aegina holidays hit hard as Greeks stay away.
Although many Greek islands are suffering as the number of overseas visitors continues to fall, the island of Aegina has been hit by even more pain. Hotel owners on the island of Aegina have been even harder hit by the collapse in domestic tourism as troubled Greeks abandon holiday plans and stay at home.
Aegina holidays have always been highly popular with Greeks as Aegina sits in the Saronic gulf just 12km from the captal of Athens and with dozens of daily ferries.
Aegina has not only attracted weekend holidaymakers, eager to escape the stifling summer heat of Athens, it is also a hugely popular summer holiday hot-spot for Greeks themselves.
The growth in domestic tourism on Aegina has been particularly strong over the past decade and last year about 70% of the island's holiday visitors were from mainland Greece.
Week-enders from the mainland have given Aegina a party atmosphere and the island has been popular with foreign visitors thanks to easy transfers to the mainland and the many sightseeing excursions on offer.
But over the past two years Greeks have stopped coming, and those that do head to Aegina for their summer holidays spend a lot less money, as the eurozone-imposed austerity measures hit Greek families hard.
The drop in visitor numbers has been felt across all the Greek Islands this year as potential holidaymakers are put off by the prospect of violence returning to the streets after fresh elections.
The Greek tourism association (SETE), has forecast a drop in tourism revenues across Greece and the Greek Islands this year of 15%. As tourism accounts for 18% of Greece GDP and and one in five jobs, tourism is vital for Greece's economy.
Dr. Andreas Andreadis, president of SETE, insists there has never been a better time to take a holiday in the Greek Islands. "Greece remains one of the top destinations in the world and we reassure holidaymakers that this summer remains business as usual, " he said.
Greek hotel owners report summer holiday bookings in the first three months of 2012 down around 10% on last year with a number of large hotels closing their doors.
Domestic tourism makes up about 25% of the sector across Greece. The fear is that the all-important summer season on the Greek Islands will be a disaster this year as foreign holidaymakers turn to rival beach holiday destinations such as Turkey and Spain.
In a bid to kick-start the 2012 holiday season package tour companies are offering cut price deals for Greek Island holidays and leading tour company Thomas Cook forecast even bigger bargains if Greece does eventually exit the eurozone.
Source: www.greek-islands-travel.co.uk