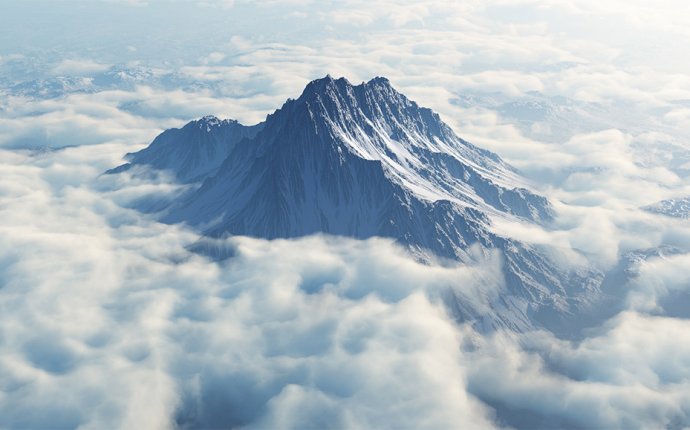 Mount Olympus in Greece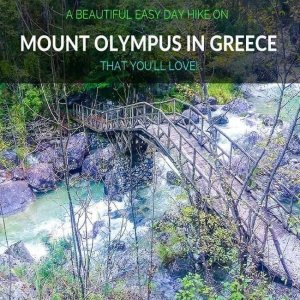 Legends and ancient Greek mythology abound in Mount Olympus National Park in Greece, making for a unique hiking experience. Just don't anger the gods, or else!
According to Greek mythology, Olympus National Park was home to the ancient 12 Gods. Naturally, Zeus lived on Mount Olympus, the highest peak. There's something both eery and magical about Greece's first national park. A lot has happened in its 3000-year-old history. It's also a UNESCO World Heritage Site and a Biosphere Reserve.
The original plan was to climb Mount Olympus. It's the highest peak in Greece at 2918 m. Our plan was to stay at Yosos Apostolidis, the only refuge along the way. I was beyond excited and looking forward to not only the climb but hiking among the gods. Albeit admittedly a little anxious. Nobody wants to anger a Greek God, especially high in the mountains!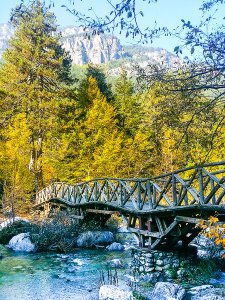 Instead, our group settled on a much easier afternoon hike – Enipeas' Gorge. The name Enipeas comes from a sea deity. According to Greek mythology, Enipeas' Gorge is where the musician Orpheus was devoured by Maenads. They were the immortal female followers of Dionysus, the god of ritual madness and ecstasy! Although I had nothing against my fellow hikers, I secretly hoped to witness one of them being devoured by Maenads. Serious who wouldn't? Unfortunately, or perhaps fortunately for my fellow hikers, Maenads didn't show up. Or if they did, they were stayed well hidden.
It's no wonder that the forested path with wooden bridges crossing the Enipeas' River feels shrouded in mystery!
The 10km path also leads you to an important historic site in Mount Olympus – The Holy Cave of St. Dionysus Monastery. St Dionysus spent time in Meteora, then Mount Athos, leading a pious life. Many monks came to hear his wise words. He guided many lawless people to the path to salvation. Nearby, but not directly on the Enipeas' Gorge Trail, you can visit the Old Monastery of Agios Dionysus.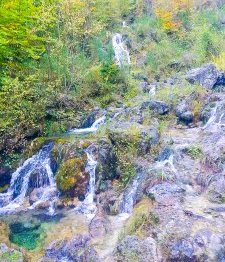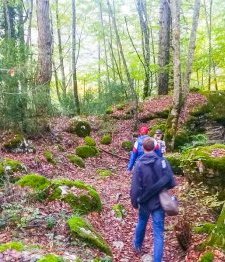 Source: monkeysandmountains.com