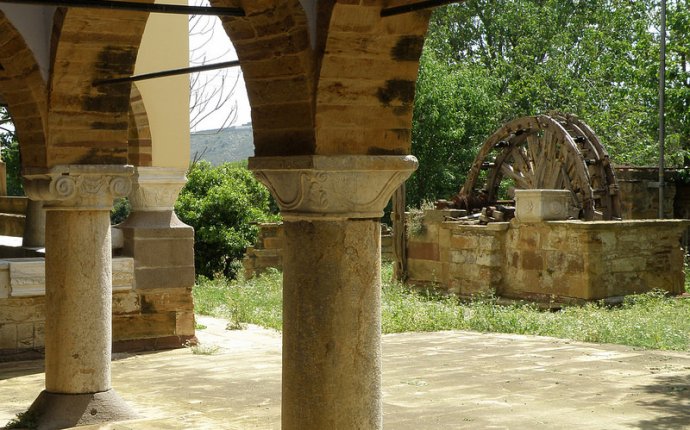 Island of Chios Greece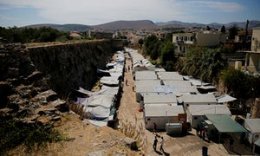 Dozens of people have been driven out of a refugee camp on the Greek island of Chios after two successive nights of attacks by a far-right group.
At least two people were wounded after attackers threw Molotov cocktails and rocks as big as boulders from elevated areas surrounding the Souda camp, activists said.
Three tents were burned down and three others were hit by rocks. A 42-year-old Syrian man was assaulted, while a Nigerian boy was hit by a rock.
Fearing a third attack on Friday night, about 100 former occupants refused to re-enter the camp, instead taking shelter in a nearby car park. "We do not have any kind of protection, " Mostafa al-Khatib, a Syrian refugee, told the Guardian. "No one cares about us."
Gabrielle Tan, an aid worker with Action From Switzerland, a grassroots organisation working on Chios, said those sheltering in the car park included families with babies and toddlers. "They'd rather sleep outside in the cold than go back inside, " said Tan.
The mayor of Chios said the attackers were thought to be affiliated with Greece's main far-right party, Golden Dawn. "Of course Golden Dawn supporters are suspected to have participated, " Manolis Vournous told the Guardian.
Activists and camp occupants said the rocks appeared to have been thrown with the intention of killing people. Tan said: "These rocks were probably the size of a shoebox, weighing approximately 15kg. Some of them I can't even lift."
There were conflicting reports about who started the clashes on Wednesday. According to Vournous, the unrest began after Algerians and Moroccans stole alcohol and fireworks from a shop, frightening local residents. But some activists claimed the events escalated after a planned assault by Golden Dawn.
Source: www.theguardian.com