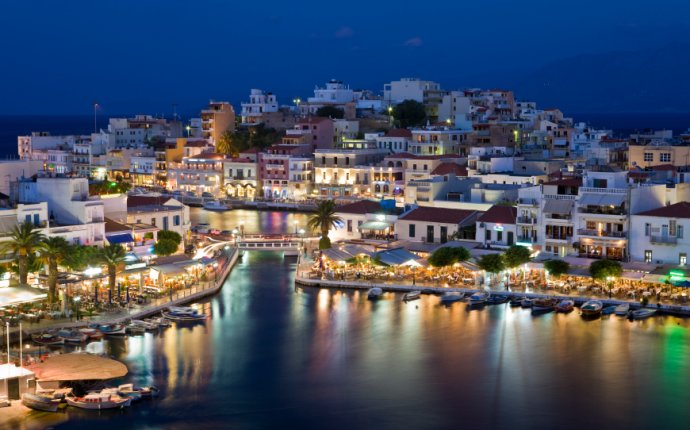 Holiday Destinations in Greece
The picturesque island of Mykonos is particularly popular with couples and features a diverse club scene and many luxurious modern resorts. The island has been inhabited for at least 5, 000 years and is home to numerous pristine sandy coves and beautifully preserved coastal towns. Another popular holiday destination is Santorini, which is renowned for its stunning panoramic views and features an active volcano, although don't worry too much, because the most recent major eruption took place around 3, 600 years ago.
On the photogenic Adriatic coast is the charming Ionian island of Kefalonia, which is best known for its dramatic Myrtos Beach and Melissani Cave, and is home to numerous upmarket hotel resorts. Another popular location for Greece holidays is the beautiful mountainous island of Crete, which is famous for its Venetian port Chania and turquoise lagoon of Balos. Many holidaymakers also visit the UNESCO World Heritage Site of medieval Rhodes and the breathtaking island of Skiathos, featuring one of the most enchanting ports in the Aegean Sea.
Home to some of the world's greatest man-made wonders
No holiday to Greece would be complete without visiting the iconic Acropolis in Athens, which offers remarkable views over the Greek capital. Visit the historic Plaka district, the Panathenaic Stadium, and explore some of the most important ancient artefacts from Ancient Greece at the Acropolis Museum.
Don't forget to see the magnificent Meteora, one of the most striking landmarks in Greece and one of several to be categorised as a UNESCO World Heritage Site. The monastery complex overlooks towering sandstone pillars and has long been an inspiration for artists and photographers due to its dramatic natural scenery.
Immerse yourself in the local cuisine
Another reason to book Greece holidays is so you can sample the fabulous national cuisine. One of the most celebrated dishes is Moussaka, which typically comprises minced beef or lamb with aubergines, potatoes, tomatoes and onions, and is seasoned with oregano and mint. Other famous national dishes include Pastitsio, lamb Souvlaki and Stifado, which are best enjoyed at an authentic Taverna by the sea.
Climate
Along the mainland's coast and throughout the Greek Islands, summers are long, hot and sunny with very little rainfall. The sea is normally warm enough for swimming between May and October, and much of the country remains very mild and frost-free during the winter months.
Source: www.lastminute.com