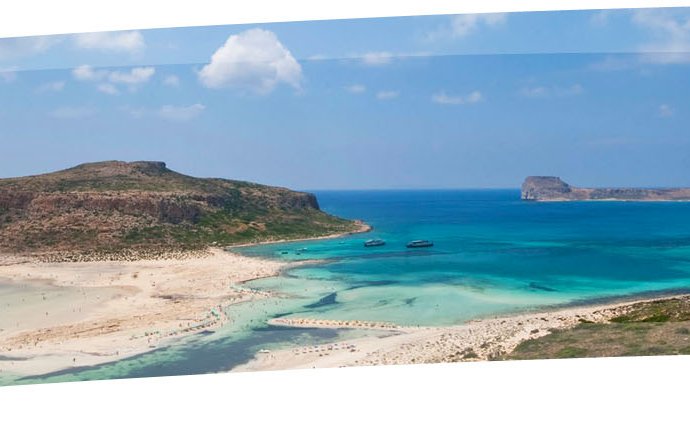 Cyclades islands Greece Map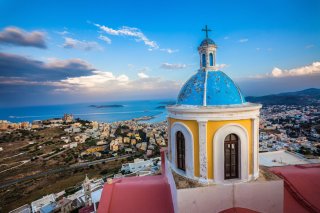 The Cyclades, south of Greece, are considered some of the most beautiful islands in the world. Mountains, white cubistic villages and black and golden sand beaches combine to make the islands picture postcard-perfect. The Cyclades, so named because of the archipelago's islands are set up in a circle around Delos, also played important roles in Greek mythology. They are a good play to just relax on a beach, go hiking in the mountains or tour prehistoric ruins.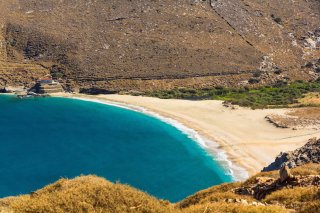 Since the entire world have discovered the Cyclades Islands, they tend to be very crowded with visitors, especially in high summer. But most people feel the islands' attractions are worth putting up with the crowds.
Anafi is a quiet, unspoiled island located near Santorini. Due to its small size and few inhabitants, Anafi remains a pure island, untouched by mass tourism unlike most of the other islands in the Cyclades.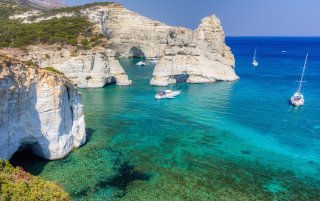 It has only one village and numerous crystal beaches. A visit to Anafi provides all the privacy and relaxation some tourists might be looking for. In high season, there are daily connections from Santorini and at least one every two days in low and mid season.
Although it is located very close to the popular island of Milos, Kimolos island maintains its pure nature and a calm ambiance.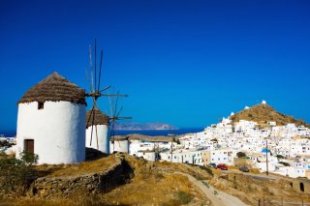 The boats dock at Psathi, from where it's 1.5 km (1 mile) to the pretty capital of Chorio, The only village on the island, Chorio offers a step back in time with its paved narrow streets and abandoned stone houses, though little by little the old buildings are being restored, and new ones are appearing.
Kythnos is mostly an agricultural island with green valleys and many unspoilt beaches. The island has two main settlements, the village of Messaria, known locally as Chora, and the village of Dryopida, also known as Chorio. Both villages are notable for their winding and often stepped streets, too narrow for vehicular traffic. The villages are very picturesque but in different architectural styles. Chora has the more-typical flat roofs of the Cyclades, while Dryopida's rooftops are slanted and tiled.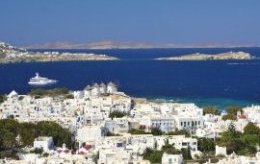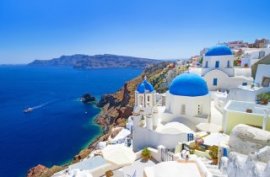 Source: www.touropia.com