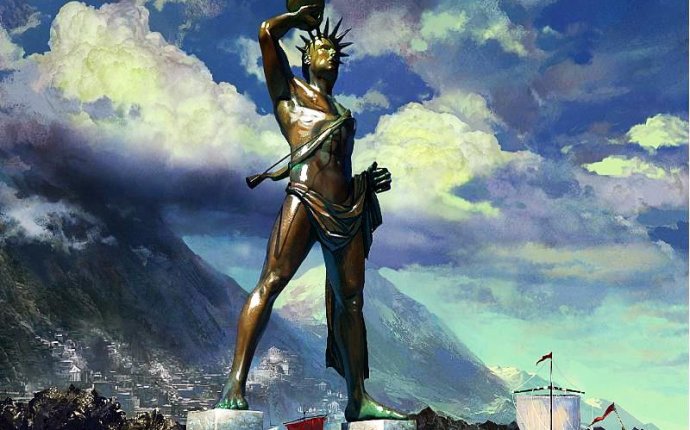 Colossus of Rhodes (Greece)
The Colossus of Rhodes dominated the ancient port until it was destroyed by an earthquake more than 2, 000 years ago.
Now architects plan to build a new monument, albeit one five times larger than the original.
The new Colossus will straddle the two outer piers of the harbour. Facing the Aegean, it will clutch a huge beacon in its raised right hand which will be visible not only to passing ships, but as far as the Turkish coast, 35 miles away.
Its beacon will not only act as a lighthouse, but also contain a viewing platform. Ships will sail between the statue's legs.
Costing €250 million (£183 million), the statue will rise more than 135 metres (443 feet) above the harbour, about one and a half times the size of New York's Statue of Liberty.
Promoters of the project estimate that the Colossus, which will house a library, shops and a museum, will generate an annual income of €35 million a year.
The skin of the statue will be constructed from solar panels, which will provide electricity for the lighthouse and the facilities inside.
Building such a vast edifice requires a huge amount of architectural ingenuity. A third strut, providing additional support, will be hidden in the statue's robe and a computer – controlled suspension system is also being installed to maintain stability in heavy winds and even earthquakes.
"We want to show that Greece can get back on its feet again; that it has the power and people to do so, and that the economy here can recover, " Aris A. Pallas, the project's head architect, told The Times.
"We're not out to replicate the ancient Colossus. We want to revive the symbolism it imbued, pooling human and financial resources together from across the globe, making it an emblem of globalisation while reviving the historical and cultural significance traditionally attached to the Colossus of Rhodes."
Source: www.telegraph.co.uk