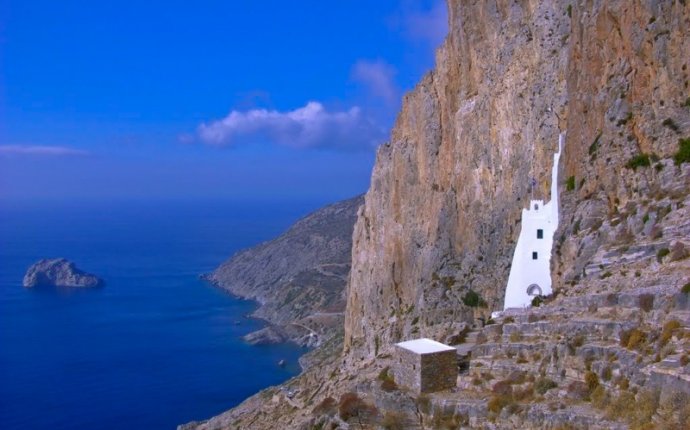 Best Small islands in Greece
The secret's out on Mykonos, Santorini, and even Patmos—but on the lesser-known islands of Antiparos, Paros, and Pano Koufonisi, the beaches are unspoiled, the tavernas are rustic, and the pace of life is blissfully slow.
I have been an islomaniac since birth, but I am a picky one. My islands need to have all the right proportions. I like them rugged and remote. They shouldn't try too hard, but they should have enough to keep you from growing bored. The first time I visited the 220-island-strong Cyclades—the most frequented and most famous of the Greek archipelago's seven island groups—I traced the tourist's trilogy of Mykonos, Delos, and Santorini, spending a few nights among the crowded bars and beaches of Mykonos; a day walking around the sacred ruins of Delos; and another few lounging by the infinity pool overlooking the caldera and the dizzying jumble of cliffs on Santorini. All three were islands whose charms, I found, revealed themselves rather quickly—and perhaps a bit too generously.
But in 2008, I made my first trip to the lesser-known (at least to Americans) central Cyclades—including Paros, Antiparos, Naxos, and Pano Koufonisi. Here were islands that surrendered themselves much more slowly. There were hardly any nightclubs, boisterous restaurants, or high-end shops—and yet there seemed to be no end of whitewashed hillside towns and hidden swimming caves to discover and explore. Each island is a swimmer's paradise; I've now been to about 30 beaches on Paros alone. They come in endless varieties: There's Kolymbithres, on the northern tip of the island, famous for bizarre rock formations rubbed so smooth by the sand that they're almost lunar; or the windsurfing meccas at Chrissi Akti, on the southeastern side, where kiteboarders' colorful sails fly across the sky in arching swoops. Many have little tabernacles, bamboo-thatched umbrellas, and sleepy tavernas where roasting spits of souvlaki slowly pirouette.
A whitewashed street in Parikia.
And like Beaton's, my days on Paros—a week or two almost every August for the past eight years—are also a pattern. I find myself immediately in the island's lull, falling into its idle routine. Its alchemy is restorative, cathartic, elemental—swimming every day in the sea, driving through the amber pastures of arid farmlands, eating the same simple Greek dishes you find at every little taverna. Time slows, as if running counterclockwise.
Toward the end of my stay, I always make a day-trip to the Caribbean-blue waters around Pano Koufonisi—a small island just off Naxos that's so undeveloped it may have been what Paros looked like when Capote and Beaton visited. Its low coastline looks almost porous—so pocked with natural swimming pools and cavernous cliffs that it resembles a slice of Swiss cheese.
Source: www.cntraveler.com