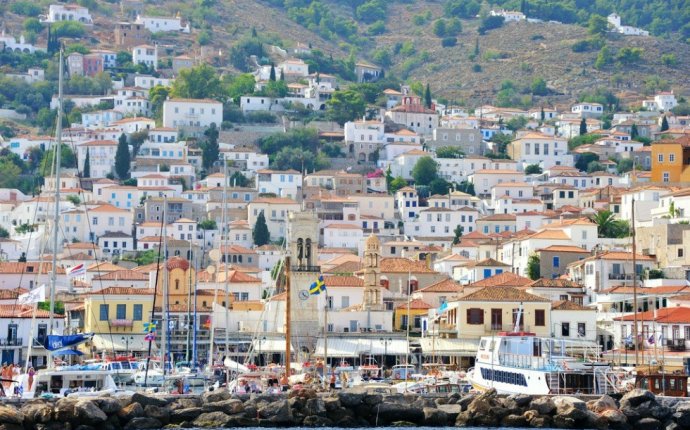 Must Visit islands in Greece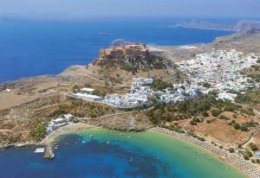 By Maria Haskins
Greece is a fantastic place to visit for many reasons: the food, the climate, the history, and the gorgeous beaches. Another reason is the many unique and amazing Greek islands visitors can explore: each one with its own particular atmosphere and local flavor. Whether you fly, or travel by boat; whether you go island-hopping between a dozen islands, or just pick one or two to visit, it's likely you won't be disappointed.
Here are 10 Greek islands that are definitely worth visiting:
1.
Crete is the largest of all the Greek islands, and it has a lot going for it. According to some, the best food in Greece can even be found here! Crete is where the ancient Minoan civilization flourished from about 2700 BC, to 1400 BC, and this is where the stories of Ariadne's thread, Theseus, the labyrinth and the Minotaur originated. For travellers interested in Greek history, the Minoan palace of Knossos is a must-see with its gorgeous buildings and colourful, evocative frescoes. Travellers interested in natural wonders can hike the Samaria Gorge, or enjoy one of the island's many fabulous beaches. Popular beach-destinations include Balos and Elafonisi in Chania, Red Beach near the town of Matala, and the beaches around the town of Rethymno.
2.
Located in the eastern Aegean Sea, near the coast of Turkey, Rhodes is one of the larger Greek islands. Like so many other places in Greece, it has a lot of ancient history for travellers to explore. Two of the most famous historical sites are Rhodes Old Town, which dates back to medieval times; and the acropolis of Lindos, which sits high on a cliff above the ocean, and was used as a fort by Greeks, Romans, Arabs, medieval knights and others through the ages. Rhodes also has a wealth of gorgeous beaches to enjoy. Several nice beaches are located near Lindos, while the popular (and sometimes crowded) Faliraki beach is just south of Rhodes Town, on the east-side of the island. There are also more secluded beaches, for example Prassonissi Beach in the southern-most part of the island.
3.
Corfu, or Kerkyra, is located in the Ionian Sea between Greece and Italy. Once upon a time, this island was ruled by the Italian kingdom of Venice, and the Venetian influence still shows in the architecture in Corfu's Old Town. The Venetian rulers also encouraged and rewarded the planting of olive trees on the island, and centuries later, many of those trees are still alive and thriving. Of course, there are olive trees everywhere in Greece, but in Corfu, they are especially abundant: estimates vary from three to six million olive trees! Corfu has many beautiful beaches for visitors to explore. Popular beaches include Paleokastritsa, Glyfada, and Agios Gordios. Acharavi beach, on the northern tip of the island, is also a great beach-destination. For an "unofficially" nudist beach experience, travellers can visit Myrtiotissa Beach on Corfu's west side.
4.
Mykonos is known as Greece's party-destination number one, and a lot of tourists go here to sunbathe, drink and dance the nights away. Paradise Beach, and its neighbour Super Paradise, are the prime party beaches. Other popular beaches are Elia, Platis Gialos, and Paraga Beach. Travellers looking for quieter spots to sunbathe and enjoy the turquoise waters can head to more remote beaches like Agios Ioannis and Agios Sostis. For visitors looking to explore some Greek history, the nearby island of Delos is a great destination for a day-trip. In ancient times Delos was considered the birth place of Apollo and Artemis, and the island has many easily accessible archaeological sites, like the temple of Apollo, the temple of Isis, and an ancient amphitheatre.
5.
Many Greek islands have connections to the ancient Greek myths, and Naxos is no exception. According to legend, this is the island where Zeus himself was raised in a cave. For travellers looking for a taste of Greek history, there's the ancient temple of Apollo, a medieval Venetian castle, and Naxos' Old Town to explore, as well as other historical sites. This small island also has many great beaches. Popular beaches include Agia Anna, Agios Prokopios and Plaka: all long and sandy and located south of Naxos Town. Another beach in the same area, Agios Gordios, is especially good for families with children.
6.
Cephalonia is located in the Ionian Sea, and provided the setting for the movie "Captain Corelli's Mandolin", starring Nicolas Cage and Penelope Cruz: not a bad way to get some good word of mouth going! Remains of the island's ancient Greek, Roman, and Venetian past can be found at various archaeological sites. Cephalonia is famous for its hiking and walking trails, and there are beautiful mountains, caves, and forests to explore. The island is also well-endowed when it comes to beaches. Myrtos beach, located just north of the main town Argostoli, is often mentioned as the best beach in Greece. Other good beaches include those near the resort town of Lassi, and Lourdas Beach – a relatively un-crowded and quiet pebble-beach further to the south.
7.
Santorini, also known as Thera or Thira, belongs to the group of Greek islands called the Cyclades. It is often mentioned as one of the most beautiful islands in Greece. During the Bronze Age, a violent volcanic eruption occurred here and destroyed much of the early Minoan settlements. Some even believe that this eruption was the origin of the myth of Atlantis. The archaeological remains of Santorini's early civilization are now being excavated at a site called Akrotiri. The excavations show that as early as 2000 BC, inhabitants used running water, constructed multi-level buildings, and painted beautiful frescoes. Most of the beaches on Santorini, like the island's famous Red Beach, are made up of coarser volcanic rock and sand, which can make them seem a little less inviting than the soft, sandy beaches in other places. To make up for it, the submerged crater near the island makes for spectacular diving.
Source: www.flipkey.com