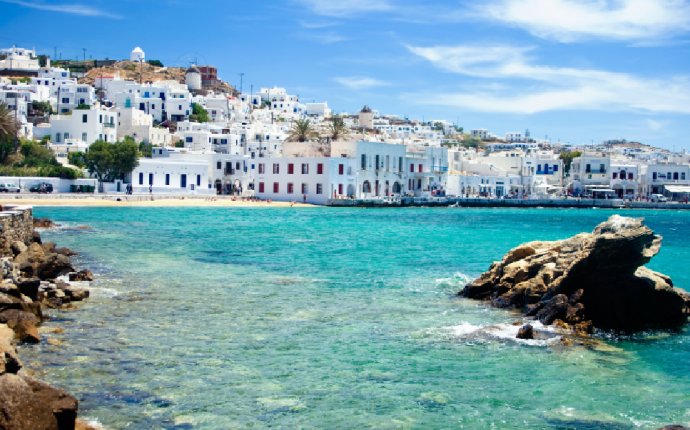 Best Greece islands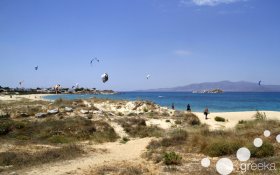 Most people are unaware of the fact that the Greek islands are great not only for relaxing beach holidays, but also for adventurous activities. Many islands in the Aegean are fantastic places for windsurfing and kite surfing.
The wind in the Aegean Sea is strong in summer, especially in the afternoon hours, creating perfect conditions for such sports. Windsurfers will find a heaven of bright sun, sparkling refreshing waters and strong winds. Here are some of the .
Naxos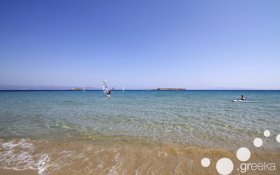 Naxos is worldwide known as one of the best Greek islands for windsurfing and kite. Almost all the western side of the island offers perfect windsurfing conditions, created by the meltemi summer wind that comes from the north. The most famous beach for windsurfing and kite surfing is Mikri Vigla, as it enjoys unique conditions with the wind speeding up through the strait between Naxos and Paros. Laguna, Saint George Beach and Plaka are also good windsurfing and kite spots in Naxos island. July and August is the ideal time for water sports, as there is strong wind every day, from midday until late in the afternoon.
Lefkada
Among the best Greek islands for kitesurfing and windsurfing is also Lefkada island. The beaches of Agios Ioannis and Vassiliki are especially famous for the special wind conditions that improve the entire experience of these sports.
The beach of Vassiliki, on the southern coast, is perfect for windsurfing. The wind changes direction and gets stronger during the day, making it a great place for all levels. Agios Ioannis Beach, just outside Lefkada Town, is ideal for kite surfing as a steady thermal wind blows all throughout summer. Both beaches are great for athletes of all levels, from beginners to highly advanced surfers.
Source: www.greeka.com