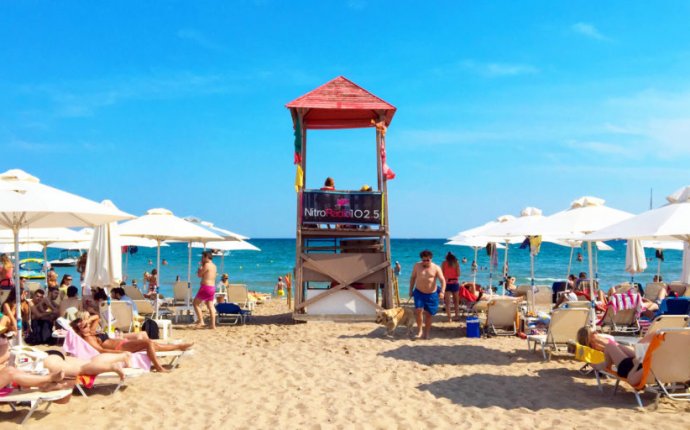 Best beaches Near Athens Greece
You don't have to get on a ferry boat to the Greek islands to enjoy swimming in the Aegean Sea. Athens has a string of beaches which begins in Pireaus, known as The Apollo Coast and like any city the further you get out of town the better the beaches are.
While there are people who do swim in Pireaus and Faliron, I don't, (though it probably won't kill you, at least not right away). This does not mean that I wouldn't if it was a really hot day and I did not have the energy to get further out. I have been swimming in worse places than the city beaches of Athens and I have lived to tell about it though I was too young to know any better. But in general if you want to play it safe and enjoy the best beaches Athens has to offer you should begin with the Kavouri-Vouliagmeni area and find the beach most suited to you between there and Sounion. But honestly the seas close to Athens have become a lot cleaner and if you happen to be staying in Faliron or even in Pireaus there is no reason not to go for a swim. Just don't swim in the harbor. Not just because it is dirty but you don't want to get run over by a ferry. The best thing about staying in Pireaus, Faliron, Kalamaki, Glyfada and Voula is that you have a number of easy options for getting into Athens which is between 15 minutes and half an hour by bus, tram, metro or taxi or a combination.
If you want to stay in a hotel convenient to Athens but still on the beach then probably a resort hotel like the Divani Apollo Palace or the Astir Palace Hotel are good choices and just an hour from the city. They are expensive but it is almost like being on an island except you are so close to Athens that you can see it. There are other hotels in the area of varying prices and quality, most of them across the street from the beaches in suburban neighborhoods which is a good thing because you have easy access to shops and restaurants. For those who want to go all out, another 15 minutes by car is the Grand Resort Lagonissi with the Sunset Suites costing about 2774 euros a night, though a normal Deluxe room with a view of the bay a mere 312 euros a night. But if you stay here you have already saved the cost of the ferry to an island. See Athens Coast Hotels for many more choices.
Athens has several very nice pay beaches on its southwest...
Source: www.athensguide.com