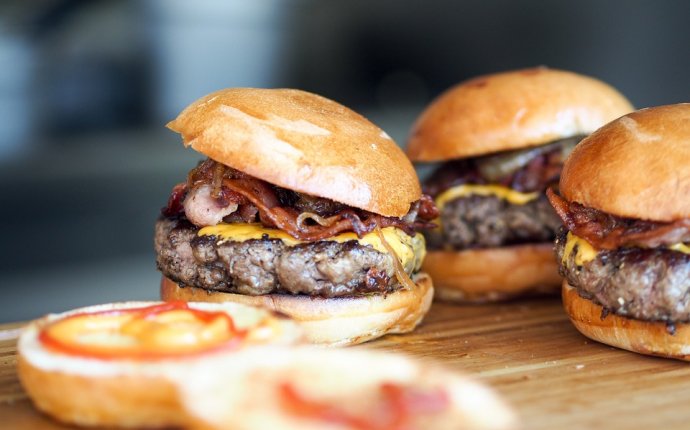 Best Burger in Athens Greece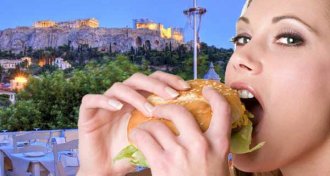 Burgers became popular in Greece during the '90s because of the various American fast-food restaurant chains. Since then the burger has really evolved and nowadays Greek burgers can be easily compared to the American ones. The following, are some of the spots where one can find a superb burger in Athens.
The Burger Joint – The light one
In the Glyfada and Psychiko suburbs of Athens, you can find burgers that remind you of New York. They use Black Angus meat imported from Australia and America. All the ingredients are fresh and the buns, the sauces and the potatoes are homemade, resulting in a delicious but simultaneously light food experience. The two house specialties are Umami burger with goat cheese, mushrooms, caramelized onions and truffle mayonnaise and the Hangover burger with cheddar, bacon, tomato, lettuce, onion, fried egg and spicy mayonnaise.
Bar Bee Que – On the grill
The Bar Bee Que is located in the center of Piraeus. Originally it started as a steakhouse but after the huge success of their grilled burgers, the owner Michalis Matzouranis decided to specialize in them. The buns are grilled to get the special grilled flavor and the portions are very generous. All burgers are served with fresh potatoes sprinkled with paprika and sea salt. The owner suggests the famous Burger tou Genneou (The Brave One's Burger) with two beef burgers, double Edam cheese, double smoked bacon, fried egg, tomato, French salad, caramelized onions, homemade tomato sauce, mustard and mayonnaise. The Beelzebub burger is also worth trying with Edam cheese, tomato, French salad, caramelized onions and chili sauce.
Kozi's – The South African
Konstantinos, the owner, was born and raised in Johannesburg, South Africa. Because his name was long and difficult for the locals they were calling him Kozi and that's why he chose that name for his successful restaurant in the Melissia suburb of Athens. It also started as a steakhouse but its success is due to its burger. The house specialties are Kozi's burger, a beef burger stuffed with mozzarella, tomato, mayonnaise, onion and ketchup seasoned with South African spices, and the Mala Mala burger, a chicken burger with bacon, lettuce, tomato, onion, mayonnaise and homemade honey mustard sauce.
Source: greece.greekreporter.com