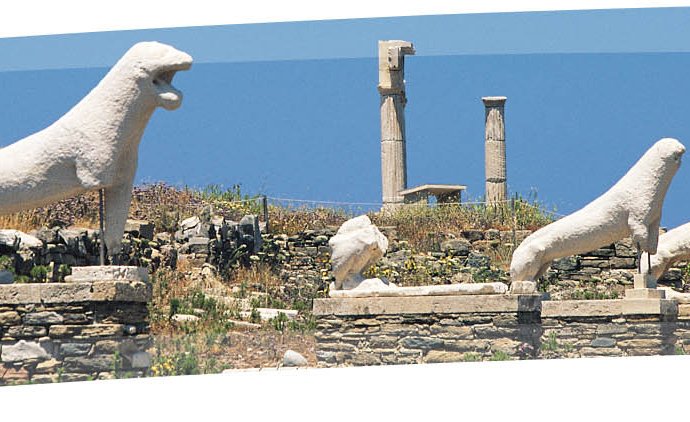 Tourist Attractions of Greece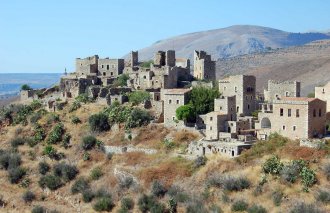 I was in Athens, on a rooftop restaurant under a floodlit Acropolis, marveling at how a Greek salad never gets boring. It was the last day of a long trip. I was reviewing, as I always do after completing an itinerary, how effectively our time was spent. We had kept our focus more on seeing historic sights on the mainland rather than luxuriating on Aegean Islands. Given that focus, here are the top ten stops — in itinerary order — that make what I consider the best two weeks Greece has to offer:
Athens, a big ugly city, has obligatory ancient sights (the hilltop temple of the Acropolis, and the ruined forum of the Agora); an extremely touristy old quarter (the Plaka); and fine museums — the best in the country. Its four million people sprawl where no tourist ventures, including new immigrant zones with poor yet thriving communities. The joy of Greece is outside of Athens. See it and scram.
Delphi is a touristy little mountain resort with a breathtaking, mountainous setting. It's a long way to drive (three hours from Athens) for some ancient ruins. But learning about the oracle (whom the ancients consulted for advice) and being there in the empty cool of the early evening, you know why, in ancient times, this was considered the center of the world.
With Olympia's once majestic temple columns toppled like a tower of checkers by an earthquake, the site is as evocative (with the help of its excellent museum) as anything from ancient times. And you just have to play "On your mark, get set...go!" on that original starting block from the first Olympic Games in 776 B.C.
Kardamyli, a humble beach town, has a "Bali in a dust storm" charm. This handy base for exploring the desolate Mani Peninsula works like a stun gun on your momentum. We could have stayed there for days, just eating well and hanging out. It's the kind of place where travelers plan their day around the sunset.
The Mani Peninsula is stark. If Greece had a Tombstone and an OK Corral, it would be here. The awe-inspiring fortified ghost hill town of Vathia is vendetta ville — it seems everyone lived in forts and sat in corners looking out. While the peninsula in general is bleak, we enjoyed walking through one of the towns and popping into sumptuous old fresco-covered churches.
Monemvasia, a Gibraltar-like rock with a Crusader-style stone town at its base, has ruins all across its Masada-like summit. It's connected by a causeway to the mainland. Summiting Monemvasia is a key experience on any Peloponnesian visit. Rather than sleep here, we chose Gythio: This workaday fishing town, with little tourism and a hearty charm, has a harborfront perfect for a sunset stroll and plenty of cheap restaurants and good affordable hotels.
Source: www.ricksteves.com