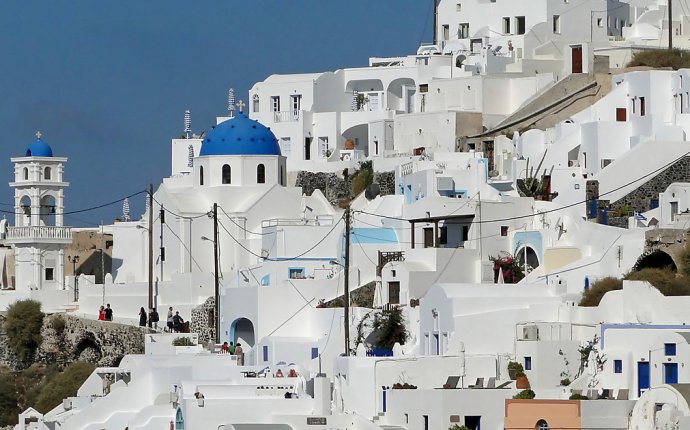 Top Ten tourist Attractions in Greece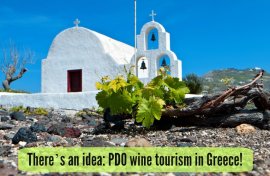 A few years ago, I was member of a thinktank advising the Greek Wine Board and, after a lot of thought, we took a strategic decision: instead of trying to promote Greek wine domestically and abroad putting forward a considerable chunk of the 300+ native grape varieties of our country, we should name four of them "ambassadors" and focus primarily on those. They would have to be popular, commercially appealing, food-friendly, carry significant history behind them and, most importantly, they should each come from a major PDO (Protected Designation of Origin) zone.
Indeed, the "fantastic four" that made it to the final were: Assyrtiko from Santorini, Xinomavro from Naoussa, Agiorgitiko from Nemea and Moschofilero from Mantinia.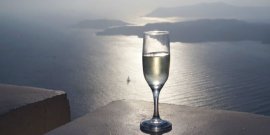 All of them met the necessary criteria, were already known at least in the domestic market and they represented a fair geographic distribution on our vineyard map: North and South mainland, plus islands. Oh, and they so happened to be equally divided between white and red!
Today, I thought I'd present our four ambassador grapes to you, but with a twist: I will also try to describe the zone that each come from, from a wine-tourist angle, as part of my devious plan to get you to come to Greece, and at the same time visit (at least some of) our main wine-producing regions.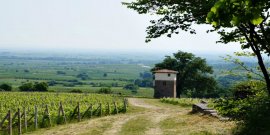 Will it work? I'll try my best and keep my fingers crossed!...
Assyrtiko (A-seer-tee-ko)
Our most famous white variety and gaining international popularity by the minute. Jancis Robinson MW has described it as "stunning, with a strong personality" and has included it in her list of "Top 10 Undersung Varietals". It is known for its austere, earthy aromatic character and its explosive acidity. Grown for centuries in the dry, volcanic land of Santorini, with vines woven in a "basket"-like manner, to protect the valuable fruit from the sun and the wind of the Aegean. Very few white wines around the world can age like it or be as perfect a match for fresh seafood, grilled or fried fish or even sushi.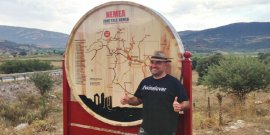 Source: www.winerist.com