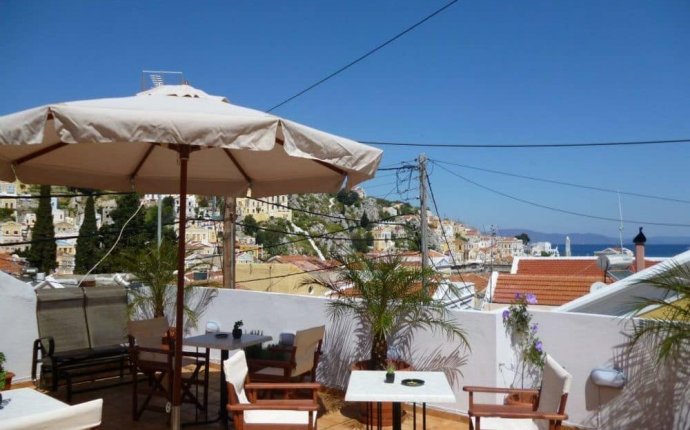 Symi Greece Hotels
Symi shares big brother, Rhodes's charms: clear waters, coastlines which alternate between rocks and cliffs, smooth pebbles and sandy bays, a rugged interior and lush volcanic valleys. It also has one of Greece's most beautiful harbours, where some of the best places to stay in Symi can be found.
Symi is one of the quieter islands in the Dodecanese chain, possibly because her beaches aren't quite as spectacular as her neighbours. But her harbour town is beautiful, so this is a good place to come for a bit of peace. And possibly some hiking?
Once a very wealthy island, some of the best places to stay on Symi are the beautiful neo-classical mansions painted in pale colours, which stand just back from the old harbour. It's been the fashion to repair these lovely buildings rather than to replace them, and this backdrop is what makes Symi such a unique island.
Symi is busiest between July and September, when, as well as attracting island-loving-holidaymakers, Symi also attracts people to its free open air concerts, frequented by some of Greece's best musicians.
It's also busy in pilgrimage season, when people travel to the Panormitis Monastery. On the island's south, this monastery is definitely worth seeing, but you need a car or boat to take you there.
If you opt for a boat it's also worth circumnavigating the island. Many of the nicest coves and beaches are inaccessible by land.
Symi has several monasteries and churches, but the main settlements are close together. Yialos, which is the main harbour area, is down an impressive flight of stairs (350!) from Chorio, the town above the harbour.
Just up the hill from the harbour, the Opera House is one of the best places to stay on Symi if you're looking for somewhere peaceful, yet still within a couple of minutes from good cafes and restaurants. Several buildings built around a lovely shaded garden, the Opera House has studios sleeping between two and four and apartments sleeping between four and six - so it's also a great choice for families.
Nimborios is just to the south of Yialos, and the small fishing village of Pedi Bay is just to the north. This is one of the best places to stay in Symi if you're looking for somewhere small and friendly. There are a couple of tavernas and a supermarket, and plenty of peace.
Source: www.thehotelguru.com