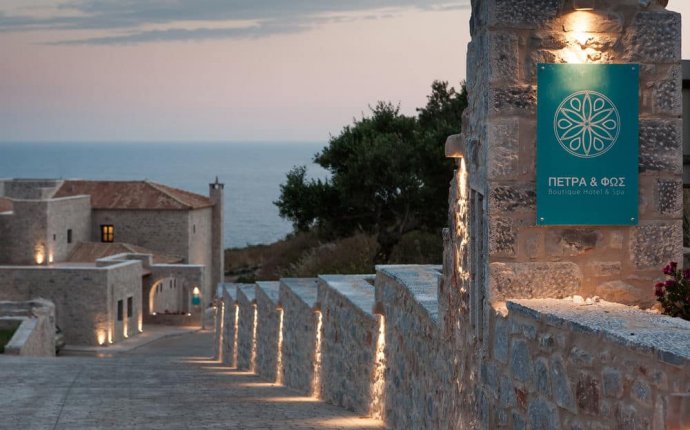 Mani Greece Hotels
Cool off in the swimming pool. Snorkel or exercise in the sea – the jetty provides easy access. Or hop in the car and head for the beach. There are a number of small but pretty (pebbly) beaches only 5/6 km away, while the best beaches in the area, the (sandy) Marmari beaches, are 20 minutes by car. One has a taverna, sun beds and umbrellas and tends to get busy during the summer; the other has no facilities and is always a lot quieter.
Walking and hiking
Hike the paths and cobbled trails of Mani to explore the rugged landscape and discover centuries-old tower houses, and to enjoy magnificent vistas. Even if you are not a very keen walker, make the walk to from Kokkinogia to the lighthouse of Tainaron at the southernmost point of the Greek mainland (a half-hour walk and back).
Horseback riding
Maybe the best way to explore the beautiful scenery of Mani is on horseback. There's a riding club in Pyrgos Dirou (a 20-minute drive from Kyrimai) organizing treks on horseback.
Caves
A visit to the caves of Dirou, among the largest in the world, is a must. A guide will take you for a magical 1.5 km boat ride past stunning stalactites and stalagmites. There's also a small museum with exhibits from the Neolithic age (ceramics, tools, bone fragments, skulls…).
Villages
Stroll around in Vathia, one of the most remarkable tower-house villages of Mani. Have lunch by the sea in Limeri. Go for dinner and drinks in Areopoli. Combine a swim with a meal at a fish taverna in Porto Kagio.
Source: www.smallhotelsingreece.com