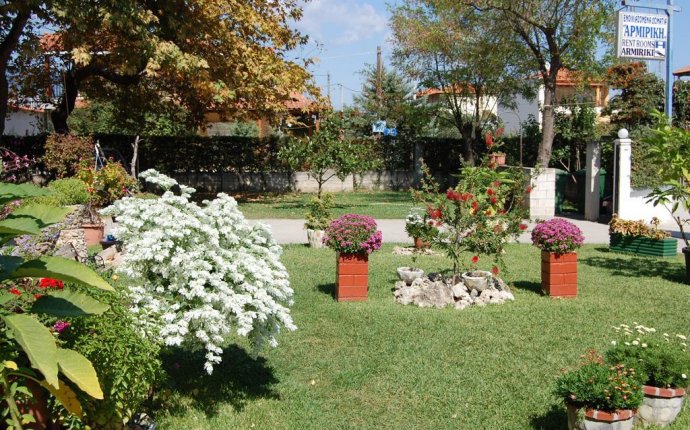 Sithonia Greece Apartments
Highlights: Modern rooms Directly on the beach Beach Bar
Zinozis Beach Apartments are perfectly located in Vourvourou, Halkidiki, in a 5000 sqm garden right next to the sea. A true oasis for those who want to relax and have a luxury summer vacation at a reasonable price. Walking distance to restaurants and supermarkets. Boat rentals a 5 minute read more
Price from: 40 Euros
Highlights: Luxurious rooms Good value Breakfast included
Cavo Kalamitsi Apartments & Beach Bar is located on the beautiful beach in Kalamitsi, Halkidiki. This family business has operated for 20 years and was built with love and taste. The recent room additions ensure that all our guests have a pleasant and relaxing holiday! Beach bar and supermarket read more
Price from: 45 Euros
Highlights: Spectacular view Swimming pool Quiet location
Theoxenia apartments has a beautiful panoramic view of Mount Athos and the many islands in the Vourvourou area. Located in beautiful surroundings close to the picturesque Lagonisi beach, one of the most beautiful places of Halkidiki. About 1 km from the apartments are supermarkets, shops and restaurants in Ormos read more
Price from: 15.90 Euros
Highlights: Affordable accommodation Blue Flag beach Concerts
Camping Armenistis is located along a beautiful beach, one of the best in Sithonia, that rightfully gets awarded a Blue Flag every year. The setting is perfect – lush greenery, sandy beach and Mount Athos as a backdrop. The restaurant has a wonderful view and offers Mediterranean cuisine – read more
Price from: 15 Euros
Highlights: Great value Activities Nature
Thalatta Kalamitsi Village Camp is so much more than a campsite in Kalamitsi, Halkidiki. It is a place that unites people with the beautiful natural surroundings of the southern tip of Sithonia. With an ideal sandy beach, crystal clear waters and small rocky bays, this is the ideal destination for read more
Highlights: New accommodation Location Good value
Mare d'oro Studios offers luxury accommodation for an affordable price! Located in the picturesque village of Sarti just a minute away from the golden beach of Sarti, which is considered to be one of the most beautiful in Halkidiki. The location in the center of Sarti gives close access read more
Price from: 25 Euros
Highlights: Buffet breakfast Comfortable beds Central location
Hotel Viky is a family run hotel in the center of Sarti, Halkidiki. The location is only 50 meters to the beautiful Sarti beach. The hospitable environment will ensure that you have an enjoyable and relaxing stay in Sithonia. The location in the center of Sarti gives good access read more
Price from: ??
Highlights: Handicapped friendly Luxury Quiet location
Caretta Resort in Toroni, Halkidiki is a newly built resort that is designed with the traveller in mind. Built on a hillside in a beautifully landscaped garden, the resort guarantees its guests a high level of comfort and quiet relaxation. The resort is located about 200 meters from the amazing read more
Price from: 60 Euros
Highlights: Large garden Beach front Quiet location
At Studios Karra, let Anna and Kostas help you to relax in the 8000 sq.meter garden and enjoy the perfect vacation in Vourvouou. The complex is located right on the beach. Walking distance to restaurants and shops. Easy access to boat rentals for Diaporos.
Price from: 37 Euros
Highlights: Large garden Quiet location Low rates
Source: sithoniagreece.com