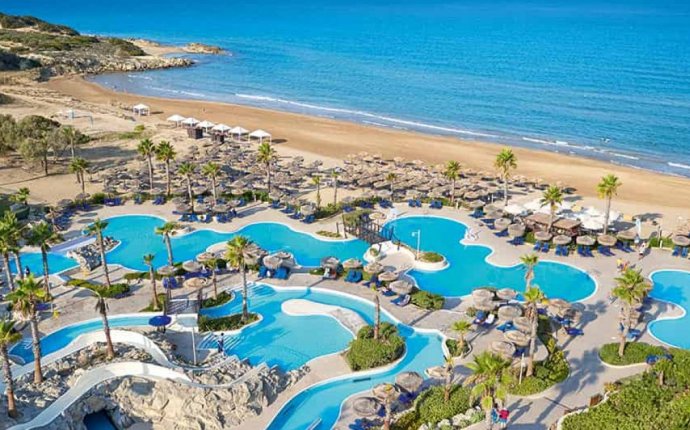 Resorts in Greece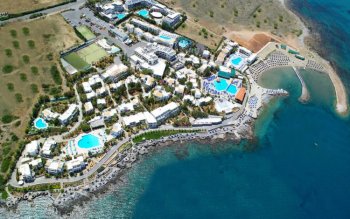 This stunning beach resort is situated in Crete on the Cretan sea. It is also located close to a number of Crete's most famous attractions, including the ruins of the Minoan palace of Malia and the Knossos palace. The is an all-inclusive facility that boasts a fun children's area complete with a playground and a kiddie waterpark. In total, there are seven pools on Nana's property. In addition, there are two open amphitheaters for entertainment, a full-service spa, volleyball courts and a health club.
9. Atlantica Kalliston Resort
Located near the historical town of Chania in Create, the Atlantica Kalliston Resort is a special retreat geared towards adults, especially those seeking a romantic getaway. This resort features a number of swim-up rooms where guests can enter the pool directly from their room's terraces.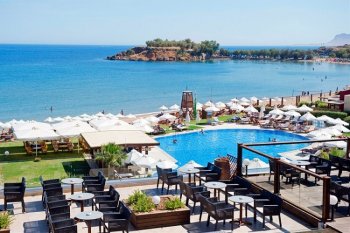 In total, the Atlantica Kalliston Resort boasts three outdoor swimming pools, including one with hydro-massage, and one indoor swimming pool. Guests looking to give their bodies a treat can held over to the Atlantica Kalliston's spa to indulge in a massage or treatment. Other features of this resort include a sauna, a fitness gym and a steam bath.
8. Kassandra Bay Hotel
Set on the pretty sands of Vasilias beach, the Kassandra Bay Hotel and Resort is located on the island of Skiathos. Guests can enjoy splashing in two outdoor saltwater pools or head to the beach where they will be provided with free sun beds and umbrellas. There is also a children's pool for the wee ones. Guests in need of a little TLC can head to Kassandra Bay Hotel's tranquil spa, which offers a variety of treatments, including facials and massages.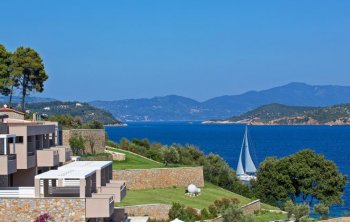 For guests looking for something to do outside of the resort, the old port of Skiathos is just a short water taxi trip away from the hotel.
7. Horizon Beach Resort
This lovely seaside hotel is located on a pretty stretch of beach on the Aegean Sea in Kos. The Horizon Beach Resort features two swimming pools for adults and two pools designated for the younger generation. Fitness buffs can take advantage of the hotel's fitness center or play tennis, basketball or volleyball. In addition to its standard double rooms, this hotel also offers family-style rooms that can accommodate up to four adults. The Horizon Beach Resort provides daily entertainment, such as comedy sketches and quizzes, for its guests.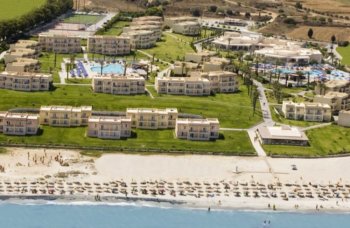 6. Elysium Resort & Spa
This chic and modern beach resort is located on Kallithea beach in Rhodes. It boasts a lovely outdoor lagoon-style swimming pool as well as a separate Hydro-massage pool. For guests in need of their daily exercise fix, the Elysium Resort and Spa offers a fitness center, aerobic and water aerobics classes, mini-golf and a tennis court. Its full-service spa was included in an article that National Geographic Traveller ran about the best spa resorts in the world.
5. Palazzo del Mare
The Palazzo del Mare is a luxury hotel located on a private beach on the island of Kos. Guests who want to enjoy something a little different can choose swim-up accommodations, which will give them direct access to the resort's outdoor swimming pool from their room's terrace. In addition to the outdoor facility, the Palazzo del Mare also has an indoor heated pool and hot tub area. This resort also boasts a fitness room, two tennis courts, a full-service spa and a children's playground area.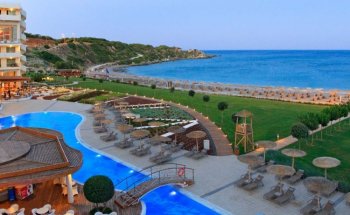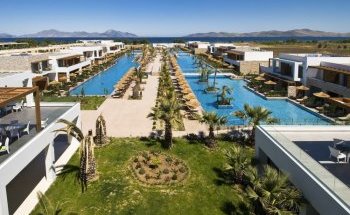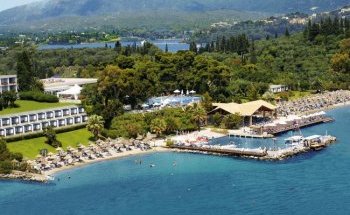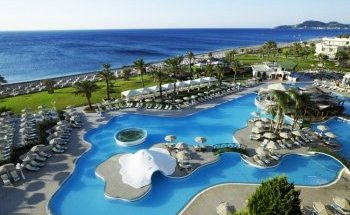 Source: www.touropia.com