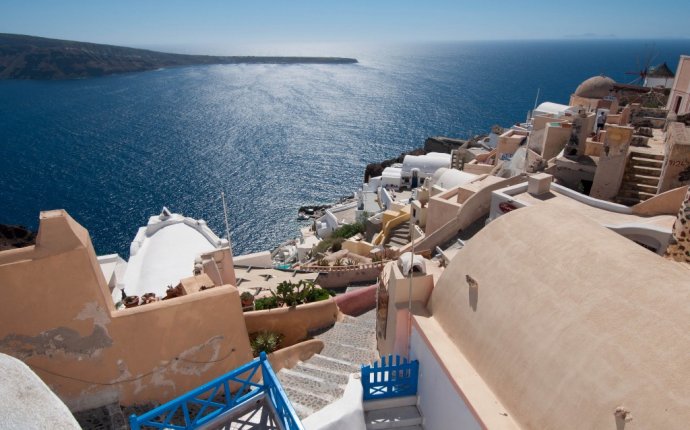 Popular Restaurants in Greece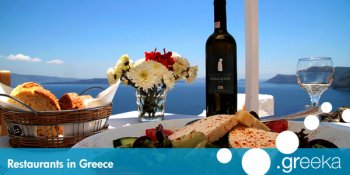 Discover the Restaurants in Greece
Dining is a very special experience in Greece. There is a variety of traditional taverns and restaurants in Greece to enjoy a long meal with your family and friends. There are taverns almost everywhere in the country, particularly along the beach side and in the centre of the villages.
Decorated in traditional style with wooden tables and usually with view to the sea or the surrounding nature, Greece restaurants offer exceptional homemade dishes with local products and of course high quality house wine. In these taverns, do not miss the chance to taste retsina and Greek beer.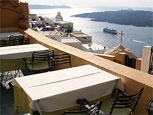 Restaurants in Greece are also many. They have more modern decoration and the cuisine has both Greek and Mediterranean dishes. Some Greece restaurants offer ethnic food, like Mexican, Chinese or Thai. Some fusion restaurants have even opened in cosmopolitan places, like Santorini and Mykonos.
Here is our guide with 536 restaurants in Greece and the Greek islands like Athens, Santorini, Mykonos, Paros, Naxos, Corfu, Zakynthos, Skiathos, Rhodes and more. All restaurants have description, photos and occasionally links to their website. Requests are sent directly to the restaurants managers.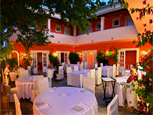 .
Type: Restaurants
Category: Greek
Location: Santorini, Fira
Archipelagos Restaurant is located at one of the most beautiful spots in Fira. Housed in a refurbished 19th century captain's home, that has been carved out of the volcanic cliff, the restaurant offers panoramic views of the island.
Category: Mediterranean
Location: Corfu, Kato Korakiana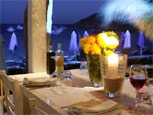 Etrusco is reputed as one of the best restaurants in Corfu. The restaurant opened in 2000 by Italian chef Etrusco Botrini, who brought with him a long experience as cook and chef at the Club Mediterranee.
Category: International
Location: Mykonos, Psarrou
With is seaside location on Psarou beach, it's formal dining lounge of five-star elegance, its tables on the sand beach club and terraced sunset views, Nammos is a draw for the celebrities and glitterati of the Mykonos scene.
Category: Fusion
Location: Athens, Pagrati
Quality, perfection and authenticity are three words to describe the philosophy of Spondi, a special restaurant located in the heart of Athens. It opened its doors in 1996, next to a historical sight, the Kallimarmaro Stadium.
Source: www.greeka.com