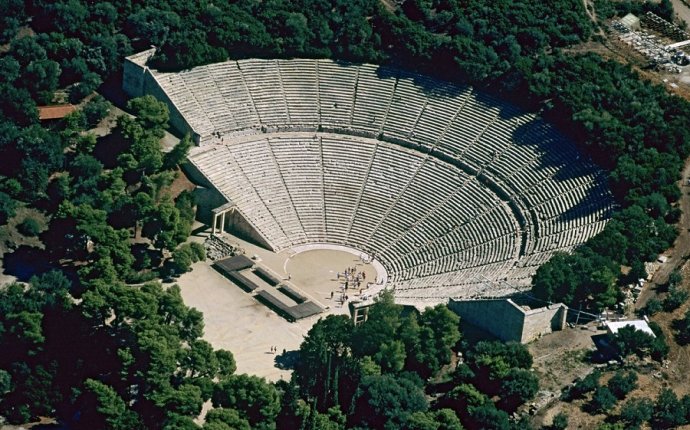 Peloponnese Greece Attractions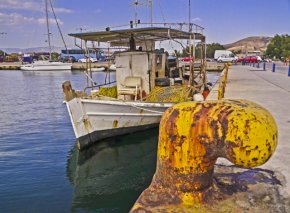 I also mentioned last time that while Greece may not instantly stand out as a potential road trip destination, there is a great deal to recommend it. The scenery is stunning and there's a constant temptation to stop every few kilometres to admire the view and grab a few snaps. There is amazing variety from authentic mountain or fishing villages to small fortified seaside towns with chic bars and picturesque harbours.
Taking the back roads is preferable to the faster motorways, which are much faster but also usually quite soulless. Although even some of these have impressive views, especially those that follow the coast. They will also work out much less expensive as the frequent toll booths can leave a hefty dent in the pocket.
The roads often wind up into mountainous terrain, and are usually narrow, with steep drops on one side and high cliffs on the other. A car with a decent engine is a good idea as smaller vehicles will struggle with some of the steep, twisting inclines.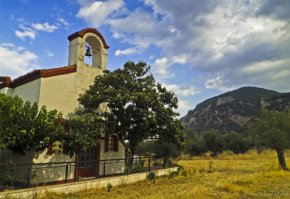 They are rarely busy however, getting stuck behind slower moving vehicles doesn't happen often but don't get too distracted by the views, it requires concentration to negotiate the snaking roads. The sensible option is to stop when the scenery becomes simply too good to ignore.
There were only a three planned stops on this shortened trip, which was welcome as it meant there would be more time in each place to explore.
My first stop was a return to Nafplio and as I drove into the old port, the familiar fortified island of Bourtzi greeted me, like an old friend. It is easy to fall in love with the attractive harbour, apart from the Venetian fort there are small fishing boats moored along the leisure boats offering day excursions to the nearby Saronic Islands. It's not a surprise that it's also a favourite destination with Greeks.
It was already late afternoon when I arrived, which meant there wasn't long to wait before it was time to sit on the quayside, and watch the sun going down. After grabbing a Greek salad and a fish dinner, this seemed the perfect way to finish the first day of another great, big Greek roadtrip.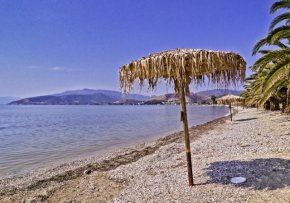 The next day took me through the hills to the Mystras, a small village which despite the nearby UNESCO recognised 13th Century Byzantine city of Mystras probably isn't on the radar of many tourists. Surrounded by high hills, a single main road bisects the village linking nearby Sparta to Kalamata on the coast. Sparta is the closest city, only a ten minute drive away.
It's blessed with a small olive museum and there are plenty of coffee shops available to waste an hour or more, enjoying the café culture of Greece, reading a paper, chatting to friends or people watching. I didn't spend long here however, preferring the small taverns, stone built houses and pretty back roads of Mystras.
A visit to Byzantine Mystras involves a degree of hill climbing, actually it involves a lot of hill climbing. The entrance is located just outside the village, but the fort is at the top of the hill. There is are several monasteries, and other buildings, many are still in remarkable condition often with colourful frescos adorning the walls. The views over the nearby plain are impressive, and it offer a welcome opportunity to admire them and catch some breath.
There is also an archaeological museum, a number of informative message boards located near the main points of interest and of course a museum shop. It's well worth the effort to visit and make the climb to the fort.
There is another Greek attraction in the nearby village of Trypi. Kaiadas is a ravine where the Spartans apparently threw their weak children and criminals. It appears little more than a cleft in the rock and a little exploring didn't reveal any piles of bones. Don't expect a perfect deep well like the one portrayed in the film '300', and calling it an attraction is stretching things a little.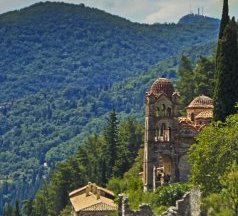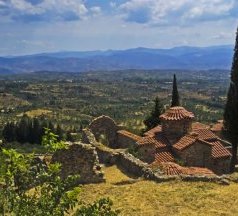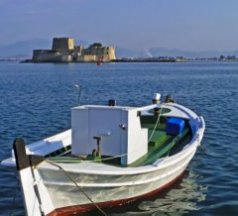 Source: malloryontravel.com