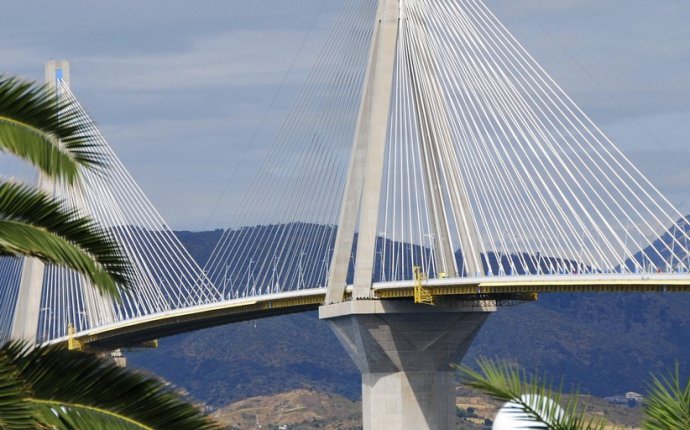 Patras Greece Attractions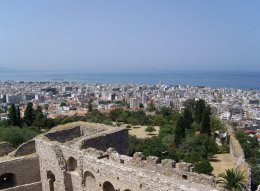 A significant place of interest is the Byzantine castle of Patra, a fort built by Emperor Justinian in 551 A.D. located about 800 meters above sea level, literally "towering" the greater area of the city. Another historic monument is the Ancient Conservatory, which, according to archaeologists, is much older than the Ancient Conservatory of Athens, dating as back as 279 B.C. Evidence for this date is provided in one of the scripts of Pausanias, a famous ancient Greek geographer and traveler.
A more recent, important historic site is St. Andrew's Church, the church of the Patron Saint of the city of Patra. This magnificent temple was built during the years 1836-1843, at the same place where, there used to be originally, an older temple, dating as back as 986 B.C.
Another place of interest include the historic winery of Achaia Clauss, marked by the famous tower, built by Gustav Clauss in 1854, whose intention was, initially, to be engaged in the booming at the time sultana raisin trade, for which the geographical area of Patra is still famous for. Remarkable wine labels have been produced during its long wine-producing history, the most popular being, without any doubt, the sweet wine of "Mavrodafni", from the homonym variety of vine, which is used exclusively by the Greek Orthodox in the Holy Communion. A godly pleasure to taste, indeed, mainly as digestif or combined with sweet fruit, such as red apples, pears etc.
While staying at the city's highly rated, modern hotels, such as Poseidon Palace, Primarolia Art Hotel, Maison Greque Boutique Hotel, to name a few, the visitor is given the opportunity to sample the nightlife of Patra, with the choice of bars, nightclubs, cafes and, of course, the infamous "Bouzouki by Night".
Source: www.greecevillasrentals.com