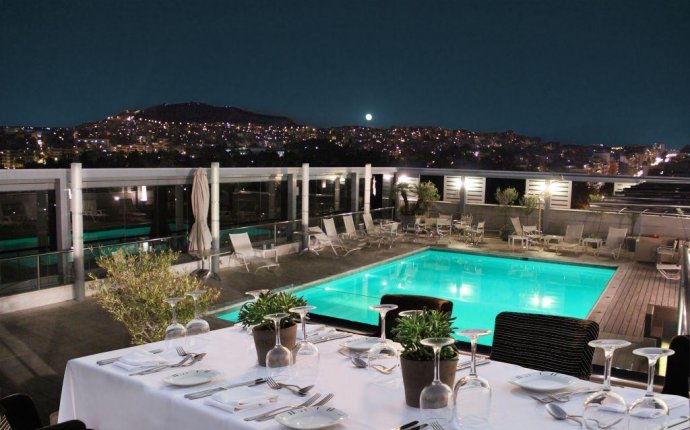 Park Hotel Athens Greece
Our stylish 4-star Radisson Blu Park Hotel places you right in the center of Athens. The hotel sits at the edge of Pedion tou Areos, one of Athens' largest parks, only a short stroll to the National Archeological Museum. The city's vibrant atmosphere and immense history are at your doorstep.
Rooms, views and onsite dining
Comfortable and contemporary styling welcomes you in all 153 rooms and suites. Free high-speed wireless Internet, marble bathrooms and individual climate control come standard. To help you maintain your routine, or to relax after a busy day, we have an in-house fitness center that features a sauna and steam room. Our rooftop pool is also an ideal spot to bask in the sunshine, with fabulous views of the city and its many architectural gems.
When it comes to onsite dining, you're spoiled for choice. The Oak Room Café is the perfect spot to indulge in coffee and cake after a morning of exploring. And St' Astra, on the top floor, is a dining experience like no other. Here you'll savor craft cocktails and cosmopolitan Asian and Mediterranean fare, with stunning views to the iconic Acropolis.
Meetings and events
Our dedicated meetings and events staff makes planning events and occasions simple. Facilities include three well-equipped conference rooms that span 550 square meters and cater to any occasion, from one-of-a-kind weddings to impressive corporate events. For something more intimate, St' Astra Patio, on the hotel's 8th floor, features unobstructed views of the city and a space for parties of 15 to 20.
Source: www.radissonblu.com