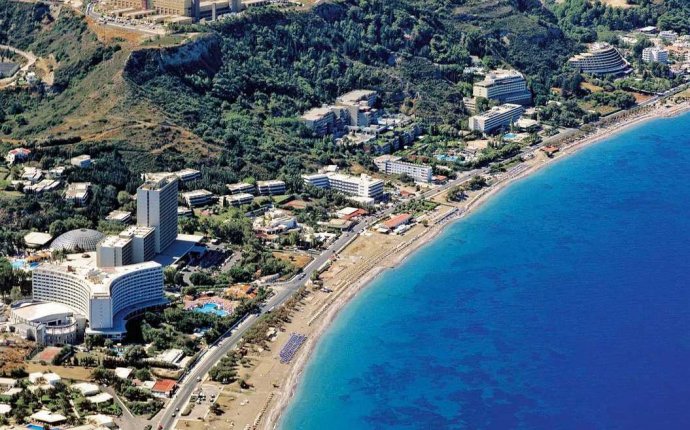 Greece Rhodes Ixia
Exploring Ixia…
Visit ancient ruins
In the hills behind Ixia sit some of the oldest ruins on Rhodes. Head up Filerimos Hill to discover the ancient Doric temple, built to worship the Greek god Zeus and goddess Athena. The site is also home to a 15th-century Gothic monastery, a 14th-century underground church and the ruins of the ancient city of Ialyssos. That's a whole lot of history in one place! You'll also get amazing panoramic views of the coastline below.
Day trip to Rhodes Town
With the island's capital, Rhodes Town, less than 10km away, it'd be almost rude not to pay it a visit. It's a fascinating place that blends old and new. The well-preserved UNESCO-listed Old Town is full of picturesque streets winding their way past historic sights, such as the Palace of the Grand Master of the Knights. The scenic harbour area is full of bars, restaurants and boutiques, and the lively beach is a popular place to kick back. Pay a visit to the Turkish quarter for the best markets and shops. By night, the town has a buzzing nightlife scene with some seriously trendy bars and clubs.
Faliraki Water Park
Hop across to the east coast of the island and the party town of Faliraki with its golden sandy beaches, neon bars and world-class waterpark. An easy 25-minute journey will see you splashing around at the biggest waterpark in Europe. You'll find fun for all ages here – from the giant 140m slide to the kids' pirate ship. There are lifeguards on hand and some great sunbathing spots. When everyone gets hungry, there's a good choice of shops and cafes to choose from. A crowd-pleasing family day out.
Ixia beaches
The 2km beach at Ixia is part of a much longer sand-and-shingle stretch that curves all the way along the coast to Rhodes Town. Backed by a lively promenade filled with beach cafes and tavernas, it has everything you need to settle in for some serious sun, sea and sand. Sunbeds and umbrellas are available and the beach has gorgeous views across the waves to the mountains of Turkey.
This side of the island is known for its cooling breezes, making it popular with windsurfers and kiteboarders. It can make the waves slightly choppy, usually later on in the day, but otherwise this is a fantastic beach for families. The waters are clear and you'll find a wide range of watersports on offer.
Food and drink in Ixia
Greek cuisine
Where do we start with Greek food? So many delicious dishes to choose from! From the sizzling lamb souvlaki straight off the grill to the huge Greek salads, you can expect to eat well. Rhodes has amazing seafood so make sure you try some of the local specialities, such as squid stuffed with rice, tomatoes and herbs. For sweet treats, we can't get enough of loukoumades - mini doughnuts soaked in honey and topped with nuts. Wash everything down with a shot of ice-cold ouzo or a fruity local wine.
Ixia restaurants
Ixia has a great selection of restaurants from family-run tavernas serving up authentic Greek food to modern pizzerias and burger joints. The promenade has some of the best seafood menus and most places have a relaxed, down-to-earth vibe. You can easily venture into Ialyssos and even Rhodes Town for a wider selection of eateries.
Going to Ixia with easyJet holidays
Holidays to Ixia combine family-friendly beach fun with a relaxed vibe and modern surroundings. The nightlife might be on the quiet side, but the town has plenty in the way of shops, tavernas and bars. The bright lights of Rhodes Town are within easy reach when you want to crank things up a gear.
Source: www.easyjet.com