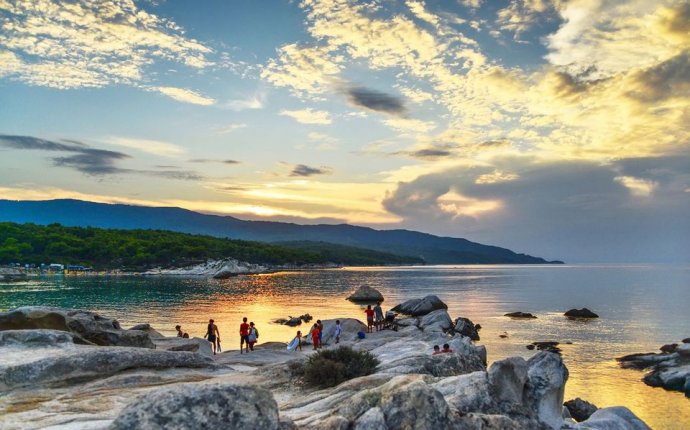 Greece Naked beaches

Greece, along with France and Croatia, is becoming one of the most popular destinations for nudists from around the world as the country has plenty of beaches where the sun can be enjoyed in the buff while hotels exclusively open to naturists are on the rise.
Rhodes recently welcomed an exclusive naturists' holiday center that offers a fine array of services and amenities. At the three-star Naturist Angel Club, located near the old town of Rhodes at Paradisi, visitors can enjoy the pool or have a drink at the outdoor bar, naked. Another Greek hotel where naturists will feel right at home is Vritomartis, near Sfakia, on Crete. Near the hotel is Filaki Beach, the "official" nude beach on the island. There are actually no official nude beaches in Greece (you will not find any signs on the roads, except maybe on some islands). The beaches where naturists flock are considered nude-friendly.
Where to… shed your clothes in Attica
– Ramnous Beach, Marathonas: The Ramnous nude beach is approximately 65 km from the center of Athens and one of the most remote beaches for nudism. However, it is not easy to find as it lies on a wild coast east of Marathonas. According to naturists, it is preferable to have someone local assist you to avoid getting lost in a maze of dirt roads.
– CAPE Sounion: Skinny dipping also takes place at CAPE Sounion but, to avoid confusion, the nude beach is not where the large crowd is. Once at the beach, if you take the path behind the rocks on the right you will soon find naturists at a small, pebbly beach.
– Marikes, Rafina: Behind the sandy beach at Rafina, at Marikes, is a small and rocky bay, a paradise for nude dips in the sea.
– Boukourima, Keratea: The nude beach is located near the popular beach of Kakia Thalassa.
– Mavro Lithari: Three bays are found here, particularly popular among nudists. Mavro Lithari is located at Anavyssos, a sea-front suburb of Attica.
Going bare on the Greek islands
Below is a list of popular nude beaches on the Greek islands, ideal to bare it all and enjoy the sun.
Captain Barefoot's Naturist Guide
Mainland
Cyclades
Crete
Dodecanese
Source: aceofgreece.wordpress.com