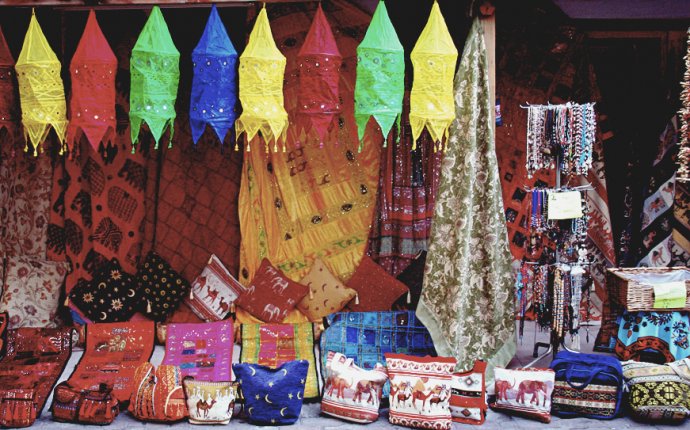 Boat Trips in Rhodes Greece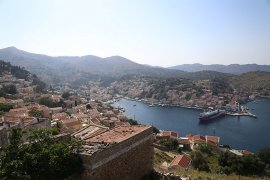 During our trip to Rhodes in May 2013, we knew that our Davids Been Here Rhodes guide wouldn't be complete without including some awesome day trips from the island. Rhodes is the largest of the Dodecanese Islands. The center of Dodecanese tourism and culture, it enjoys close proximity to a number of smaller, nearby islands. Each boasts its own unique character and charisma, and provides a break from the tourist-crazed Rhodes Town and buzzing beach villages of their largest sister island. Below are our top three island day trips from Rhodes, which we hope will inspire you to take an Aegean holiday someday.
Symi Island
Just a couple of hours away from Rhodes via ferry, there is no excuse for not incorporating this enchanting island into your Rhodes vacation. Brightly colored fishing boats bob peacefully in Symi's Yialos Harbor, and the port town is flooded with picturesque island homes stretching up the hillside. To get the most out of your visit, rent a scooter in the main harbor to explore the sites, and wander up to Horio, the town presiding over Yialos. It is here that you will get incredible panoramic views of the harbor as it stretches out to sea.
Dedicated to the island's patron saint, the Archangel Michael, the 15th century monastery of the village of Panormitis is amongst the island's main attractions. If you are looking for some fun and relaxation in the sun, you can wander down to the small coastal village of Pedi, or take your scooter 45 minutes down the coast to Marathounda Bay for a more secluded experience. While Symi is typically a daytrip, some opt to stay over for a night. If you wish to do so, the round trip ferry ticket is the same price, just be sure to be clear of your intentions at the time of purchase.
Kastellorizo
Kastellorizo's official name is actually Megisti, meaning "biggest". This is despite the fact that it is actually the smallest of the Dodecanese Islands. It was a key location for trade since it is situated halfway between Rhodes and Anatolia. Today it is arguably the most tranquil of the Dodecanese Islands, since tourism remains limited. Its steep coasts cascade into the sea, and the lack of flora on the island gives view to its interesting geological characteristics, including a number of sea caves. Architecturally, it distinguishes itself from Rhodes with narrow houses complete with seaside balconies. Upon arriving, visitors are hit with a beautiful view of the harbor. A few locally owned fishing boats float in the crystal clear water, and the neutrally colored homes give the town a warm, welcoming appearance.
The promenade is where you will find a number of charming cafes, restaurants dishing up fresh seafood, and a few boutique shops. There is no traffic here, so don your walking shoes. The narrow streets form a labyrinth, but with the sea and the hillside, it is easy to get oriented. To get there, you can book your ferry out of Rhodes' Mandraki Harbor. The catamaran takes roughly two and a half hours, but practices a restricted schedule. The standard ride is three hours and 40 minutes.
Chalki
Chalki, or Halki, is situated just four miles off the coast of Rhodes and separated by a short but sweet one-hour ferry ride. With just a few hundred habitants, it makes for an impressively authentic experience. Life on Chalki is unrushed and untainted by the hustling tourism of nearby, more frequented islands. The majority of the islands inhabitants make their living through modest, traditional fishing practices. Their daily catches are on display during the morning hours along the harbor.
The handful of local tavernas will transform these into savory meals by evening. Small traditional houses are nestled amongst the rugged mountain backdrop, which is marked by the island's crusader castle in the distance. There is not much to hold you here outside of the island's untouched charm and beauty, but you may find yourself lured to linger by Chalki's easy-going lifestyle.
Rhodes Travel Tips
-Best time to travel to Rhodes: Tourist season on Rhodes lasts from March to November. While weather is comfortable during the winter months, the island virtually shuts down after Christmas time, experiencing restricted public transportation to and around the island, as well as limited accommodations and dining options. June to September is the most crowded, the most expensive, and the hottest. For lower prices, less crowds and more comfortable temperatures, consider scheduling your trip during in season, but outside of Rhodes' peak months.
-Getting around in Rhodes: Renting a car is the best way to see different parts of the island. However, there is a reliable public bus system. Unfortunately, tourists may find that it does not run as frequently as they might like, that being particularly true for the winter months when it could be argued that the bus system is all but impractical. Taxis are also a viable option, though visitors may be hard-pressed to hail one on a Sunday. Please note that tipping your taxi driver is customary and expected! Since many of the villages can be explored on foot, do not forget to bring along a pair of comfortable walking shoes, sun screen, light clothing for summer months, and a wide-brimmed hat.
-Electricity in Greece: 220-240 Volts. Electrical sockets take the European 2-pin round plug. For 110-120 V (U.S. and Canada) appliances, a plug adapter, and in some cases a voltage converter is required.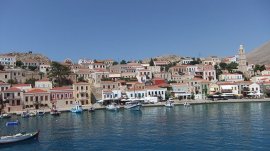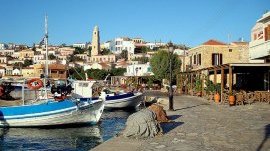 Source: artofadventuring.com