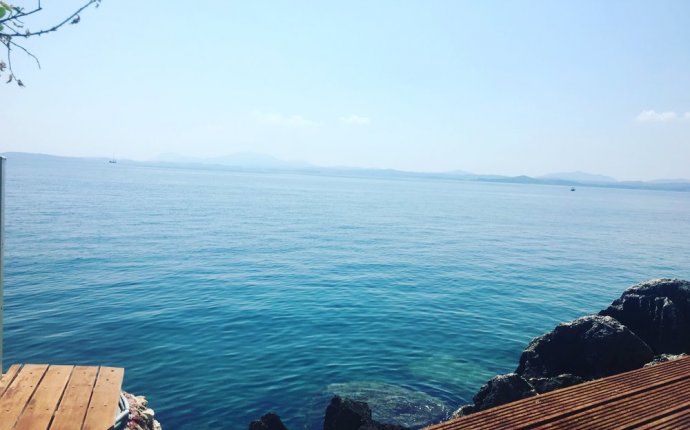 Best Things About Greece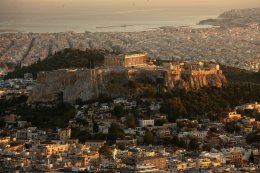 Greece remains embroiled in a deep financial crisis. European Union leaders plan to meet Sunday in an emergency summit to decide what to do. Athens is under pressure to come up with a spending plan that will satisfy the EU - and the Greek citizens who on Sunday voted down harsh economic cutbacks.
How is all this affecting tourism? It's too soon to say. But veteran traveler Arthur Frommer offers this perspective on a recent blog post: "I say that the Greek people deserve our support. And one of the best ways of giving it is to include Greece in our European vacations.
"Tourism and shipping are Greece's major industries, and their prosperity can contribute to a better life for all the Greek people."
If you are forging ahead, here are six things you need to know right now.
1. Money
A view of Athens. (Christopher Furlong / AFP/Getty)
Taking cash, meaning euros, is a good idea, says Odysseas Papadimitriou, chief executive of personal finance websites CardHub and WalletHub. There's no limit on the amount of money foreign tourists can withdraw from ATM machines in Greece (though there's a 60-euro limit for locals).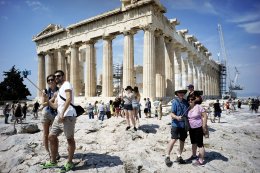 That's not to say there won't be long ATM lines or that some will be closed. Jeremy Saum, executive editor of Afar magazine, returned Sunday from a 16-day vacation in Greece in which he visited the Peloponnese as well as Mykonos and Santorini. He used his debit card to withdraw euros from ATMs to pay hotel bills, meals, etc.
Saum says some ATMs were closed, but he found others that were easily available.
2. Credit cards
Tourists visit the Acropolis in Athens on June 30. (Milos Bicanski/Getty Images)
"I would say use your credit card for everything if you can just because of the protections that it offers, " said Matt Schulz, a senior industry analyst with CreditCards.com
One caveat: Make sure you use one that doesn't charge foreign transaction fees, Papadimitriou advises.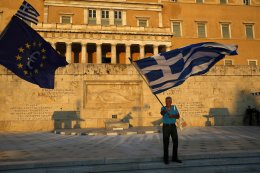 The U.S. State Department suggests carrying more than one means of payment while traveling in Greece, which means having a mix of cash, debit and credit cards handy.
3. Safety
Pro-euro demonstrators wave a Greek flag, right, and a European Union flag in front of the Greek Parliament during a rally in Athens. (Petros Karadjias/Associated Press)
The State Department advises Americans to be extra vigilant about their own safety and to beware of pickpockets, particularly if they're carrying more cash than usual. It also recommends avoiding rallies and demonstrations that may become dangerous. The agency maintains a website of planned activities that you can consult during your visit.
4. Supporting Greece
An organ grinder performs in Athens on Thursday. (Christopher Furlong/Getty Images)
If you have planned a trip to Greece, there's no need to change your plans. "All the good stuff that you're traveling for is still happening, " Afar's Saum says. Ancient ruins and landmarks are open, and cruise ships are still pulling up to places such as Mykonos and Santorini.
Papadimitriou adds this advice: "I would not cancel an already planned vacation to Greece, but if I have not planned one yet, I would wait for the outcome of the meeting among European leaders on Sunday night."
5. Travel insurance
Ah, but what if you don't want to go until the economic craziness dies down?
The good news: If you have booked a trip to Greece in the past 30 days, you generally have the option of buying pricey cancel-for-any-reason travel insurance in case the crisis deepens and you want to stay home. That advice comes from travel insurance comparison website Squaremouth.
The not-so-good-news: If you reserved your trip more than 30 days in advance, standard travel insurance offers little relief if you decide to bail.
Source: www.latimes.com