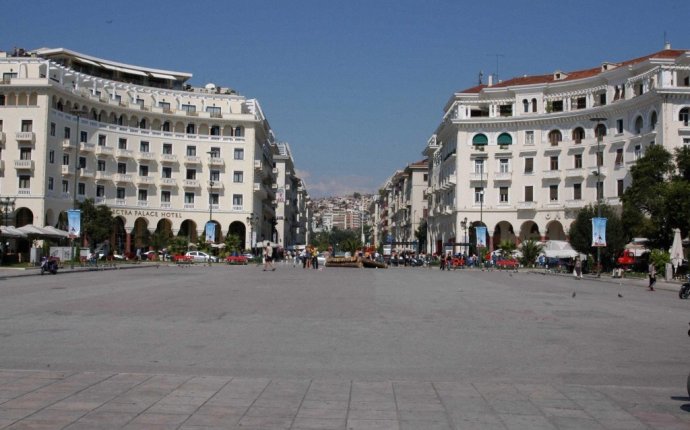 Attractions in Corfu Greece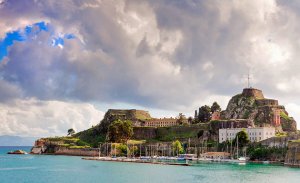 1 Old Fortress (Citadel)
Especially imposing when viewed from the sea, the magnificent Old Fortress lies on a small, rocky peninsula, immediately east of the old town. Built by the Venetians in 1546 on the site of an older castle, it is accessed off the Esplanade via a bridge that spans a moat, the famous contrafossa, measuring 15 meters deep and up to 40 meters wide. Inside the fortress is a small church, in the style of a Doric temple, built by the British in the 19th century. From the highest point, marked by a lighthouse, you have spectacular views west over town and east across the sea towards Albania.
2 The Esplanade
Between the tightly packed buildings of the old town and the Old Fortress, the Esplanade (Spianada) is a vast green space and claims to be the second largest square in Europe. Corfu's main public gathering space, it is overlooked by the arcaded Liston, built by the French in the 19th-century, and home to a row of pricey cafés that are ideal for people-watching.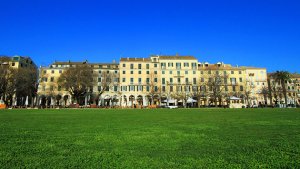 Locals play cricket (a game passed down to them by the British) on the carefully tended lawns of the Esplanade, and there is also a bandstand where brass bands occasionally play.
3 New Fortress
An uphill climb past the open-air market selling seasonal fruit and vegetables brings you into the massive New Fortress, built in 1577 by the Venetians to protect the city against the Turks, making it only a little "newer" than the Old Fortress. Once inside, you are free to wander through the empty stone halls and passages and, best of all, climb to the top for amazing views over the terracotta rooftops of the old town and out to sea. The entrance ticket also covers a free drink at the small café.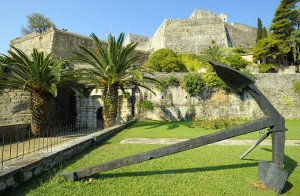 Address: Plateía Solomou, Corfu Town (Kérkyra)
4 Church of St. Spyridon (Áyios Spyrídon)
Church of St. Spyridon (Áyios Spyrídon)
A haven of peace and tranquility, just off the arcaded Liston, this church is named after Corfu's patron saint, St. Spyridon. Built in 1589, its red-domed bell-tower dominates the skyline from afar. Inside, in a low-lit side chapel decorated with moody frescoes, note a silver sarcophagus adorned with precious stones, enclosing the remains of St. Spyridon. A shepherd from Cyprus, Spyridon lived in the second century AD, and before he died, he became a bishop and began performing miracles. Since his remains are in Corfu, locals believe that his miraculous intervention saved their island from catastrophe on several occasions. The silver casket containing his relics is paraded around town to mark important religious festivals, and in tribute to him, Spiros is the most popular boy's name on the island.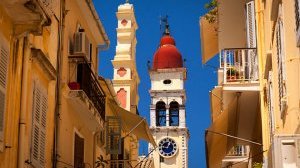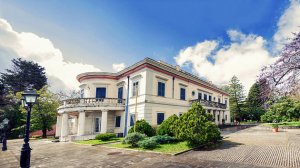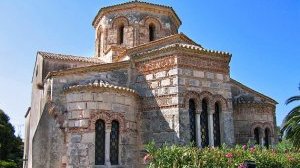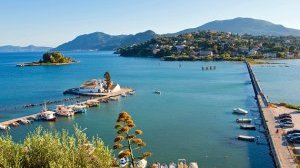 Source: www.planetware.com