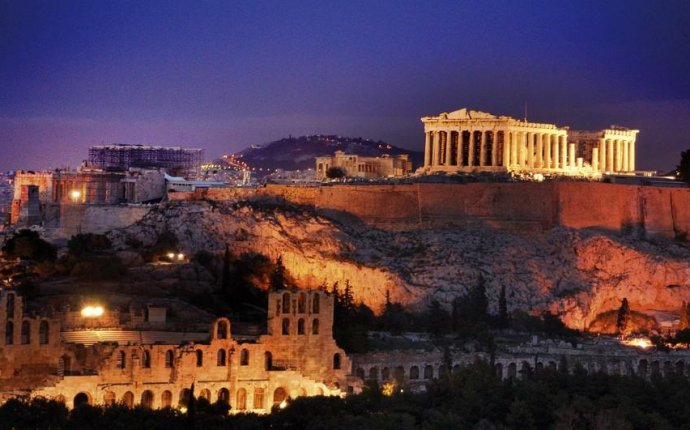 All About Greece Culture
Greece, the English name for the Hellenic Republic, derives from an ancient Latin word for that area. "Hellenic" derives from the word ancient Greeks used to refer themselves, while "Romeic" comes from the medieval or Byzantine Greek term. Although Romeic was the most common self-designation early in the nineteenth century, it has declined in favor of Hellenic since that time.
The words "Greek, " "Hellenic, " and "Romeic" refer not only to the country but also to the majority ethnic group. Greek culture and identity reflect the shared history and common expectations of all members of the nation-state, but they also reflect an ethnic history and culture that predate the nation-state and extend to Greek people outside the country's borders. Since 98 percent of the country's citizens are ethnically Greek, ethnic Greek culture has become almost synonymous with that of the nation-state. However, recent migration patterns may lead to a resurgence of other ethnic groups in the population.
Location and Geography. The Hellenic Republic is in southeastern Europe at the point where the Balkan peninsula juts into the Mediterranean Sea and forms a land-based connection to Anatolia and the Middle East. Initially restricted to the southern mainland and a few islands, Greece grew with the addition of the Dodecanese Islands in 1948. The country is bordered by Albania, the former Yugoslavian Republic of Macedonia, Bulgaria, Turkey, and the Aegean, Ionian, and Cretan seas.
Greece encompasses 50, 935 square miles (131, 957 square kilometers). The terrain is 80 percent mountainous, with its highest point, at Mount Olympus. Only 25 percent of the land surface is arable, and another 40 percent serves as pasture. There are more than 2, 000 islands, 170 of which are inhabited, and a long coastline.
The climate is predominantly Mediterranean. Hot, dry summers alternate with cold, rainy winters.
There are nine recognized regions: Thrace, Macedonia, Epirus, Thessaly, Central Greece, the Peloponnesos, the Ionian Islands, the Aegean Islands, and Crete. Although these regions sometimes operated as separate entities in the past, they have been integrated into the state and their cultural distinctions are diminishing.
Demography. The population rose from slightly over 750, 000 in 1836 to 10, 264, 156 in 1991, reflecting the expansion of national boundaries and the return of ethnic Greeks from the eastern Mediterranean. An even greater increase was prevented by emigration and a declining birth rate.
Source: www.everyculture.com