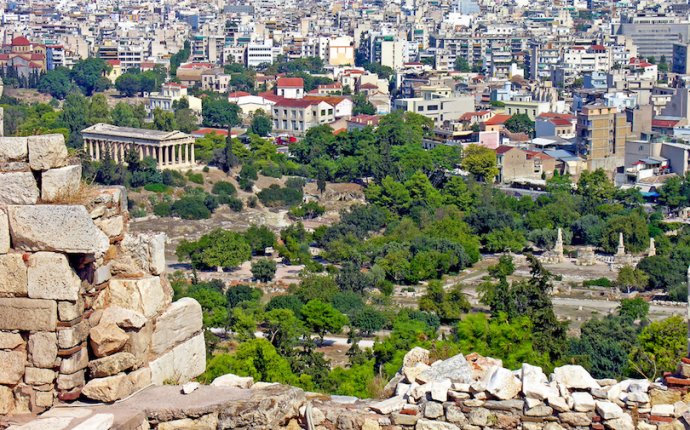 What to Visit in Athens Greece?
Often referred to as the cradle of Western civilisation, Athens is a 2, 500-year-old hotch-potch of concrete upon brick upon stone. Despite recent bad press due to Greece's economic woes, and harshly imposed austerity measures which have had an extremely negative impact on average Greeks, the great city remains a must-do for culture buffs.
Since 2004, the newly-inaugurated Archaeological Promenade, a 2.5-mile long, pedestrian-only, tree-lined walkway skirting the foot of the Acropolis and linking all the city's major archaeological sites, has made the city centre infinitely more walkable and reduced the notorious traffic congestion and exhaust fumes.
But visitors don't come here just for the ancient monuments. Despite the current economic crises, contemporary Athens boasts one of the most happening nightlife scenes in Europe, which now centres on the urban-chic bars and cafés between Syntagma and grungy Monastiraki (at the foot of the Acropolis), and the up-and-coming neighbourhood of Metaxourgiou, known for its art galleries and hip eateries. And somewhat surprisingly, more and more new bars and restaurants keep opening, even in times of strife.
The contemporary art scene is thriving too, with cheap rents prompting young artists from Greece and abroad to set up studios here. In 2017, the National Museum of Contemporary Art (EMST) and the Stavros Niarchos Foundation Cultural Centre opened - both venues are on Syngrou Avenue, connecting the city centre to the coast, where you'll also find the Onassis Cultural Center, which was inaugurated back in 2010.
Athens is served by Piraeus, the largest passenger port in Europe and the major node for the countless ferries, catamarans and hydrofoils that serve the Greek islands. The port has 11 modern berths for cruise ships and can accommodate even the world's largest vessels. Piraeus is a major embarkation/disembarkation point for short cruises round the Greek Islands, and many companies include it as a port of call on their Mediterranean and world cruises. The main draw is the chance to explore the city's splendid hilltop Acropolis, home to the majestic fifth-century BC Parthenon, and also to make excursions inland to the much-photographed archaeological site of Delphi.
Source: www.telegraph.co.uk