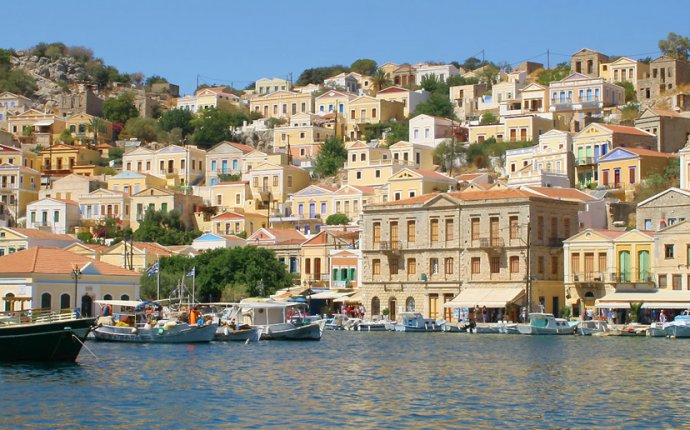 Symi Rhodes Greece
Travel information for Ferries.
Ships and Ferries to Symi - Dodecanese Islands.
Symi and the Dodecanese in general are connected
to the port of Piraeus. From Symi you can also visit
the nearby Dodecanese islands, the Cycladic islands
and Crete through other ports.
Your trip to Symi can be with a conventional ferry
boat or Highspeed depending on the day, the time
and the ferry company you wish to travel with.
If you select to visit Symi with the conventional
ferry your trip will take about 15-17 hours while with
a Highspeed ferry 11-13 hours depending on how
many ports the ferry will call at on the way.
Ferries from Piraeus to Symi run all year round
on a daily basis. In summer of course there are more departures to choose from.
1. Symi - Rhodes
2. Piraeus - Naxos - Astipalea - Symi - Rhodes
3. Piraeus - Mykonos - Astipalea - Symi - Rhodes
4. Piraeus - Patmos - Leros - Symi - Rhodes
5. Piraeus - Santorini - Katapola (Amorgos)
Symi - Rhodes
6. Piraeus - Syros - Symi - Rhodes
7. Piraeus - Syros - Mykonos - Patmos - Leros
Symi - Rhodes
8. Symi - Kalymnos - Kos - Nisyros - Tilos
Rhodes
9. Symi - Leros - Kalymnos - Kos - Symi
Rhodes
10. Symi - Kos - Rhodes
Attention !
The above mentioned information is subject to alteration. To be sure about correct schedules, departure and arrival times of conventional and highspeed ferries check the ONLINE Booking System.
Ships and Ferries to the island of Symi in the Dodecanese
Travel Information for ferries to Symi. Island of Symi Dodecanese.
ON LINE Booking System for seats and tickets in real time.
Starting your reservation through the online booking system you can select to have your tickets
sent to you or to collect them from the port office on the day of departure about 2 hours
before departure simply by giving your reservation code and showing your ID card.
We wish you a pleasant trip!
SYMI > OVERVIEW
Symi is located in the south eastern Aegean, between Rhodes and Turkey. A large part of the island is rocky with two main settlements, Hora and Gialos. The two smaller settlements of Pedi and Nimborios reflect the neoclassical buildings of the two main settlements.
The capital of the island is Symi or Hora, which is built amphitheatrically upon two hills. The neoclassical houses of 19th century of the settlement are well-maintained and have been classified as preserved buildings. Visitors are impressed by the colours on the walls, the windows, the elaborate gables and the pebbled courtyards.
The Abbey of Taxiarhi Micheal of Panormiti, on the cape of Panormiti, is located on the south west of the island. The Castle of the Knights is located on the highest point of the town and close by is the Church of the Virgin Mary as well as the ruins of the temple of Athina.
Source: www.ferries-greece.com