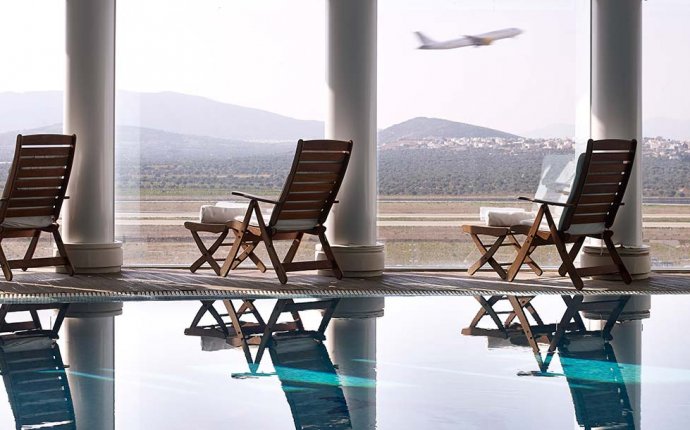 Sofitel Athens Greece
Each Sofitel hotel is a unique blend of the French art de vivre and local refinement. At Sofitel Athens Airport, gateway to centuries of Greek history and idyllic islands, modern architecture blends with classical influences in a 3, 000-year-old city.
With an enviable location just 50 meters from the airport terminal, the hotel entices you into a chic yet comfortable environment with a futuristic French feel. Relax in a blissful retreat before continuing your exploration of Athens' ancient treasures.
From your lofty vantage point above the runways, soak up magnificent panoramic views over the airport and the valley of Mesogeia. Dream of your next discoveries on Greece's sunlit shores. Historic Piraeus port, gateway to the islands, is easily accessible
Glide effortlessly into the cradle of Western civilization in minutes, by the Attiki Odos freeway, subway, rail or bus. The business district of Marousi, main center, shopping area, Olympic Stadium and millennial monuments are all a seamless ride away.
Source: www.sofitel.com