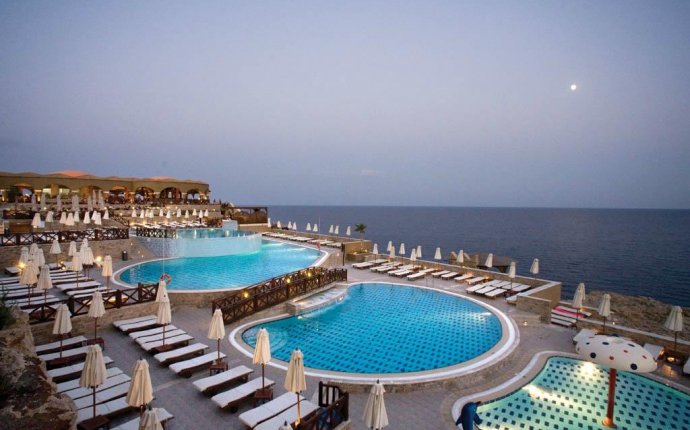 Rhodes Greece Reviews
Wintertime in Rhodes: Beautiful Ialyssos Rhodes
Before I went to Rhodes in 2015 it was my very first time for a holiday abroad and it was amazing experience so much in fact that I went back there in 2016 for two weeks. The people are amazing and really friendly and honest I hope to go back there in 2017 depending if have finished doing up my home up. Its a wonderful place to go and the people you meet are amazing which you will never ever forget.
Rodini park: Worth a look Anthony Quinn: Stunning cliff walk
Wondered why we were the only 'old' people in this bay. Apparently it's the sharp stones? Hadn't noticed myself. Anyway I can't understand why no one has mentioned the most stunning cliff walk from here over to Faliraki. It's only about 2 miles in total but even the first mile to the top of the ridge is amazing. This walk should be in Rhodes top 10... even young people might enjoy it, as they cope so well with sharp stones.
Gennadi (Genadi): Gennadi
7th visit to Rhodes.
Can't wait to see the local beach And enjoy calamari at Klimis cafe.
Haraki (Charaki): Life in glorious technicolour
I came to Haraki for the first time in June 2006 for 2 weeks holiday. and on the fourth day, I bought a house, as one does! I'm celebrating 10 years of living life in colour this August. Why not book a cheap flight and have a bit of it for yourself !?!
Hey, and while you're experiencing the REAL Greece, treat yourself to a copy of the Daily Mail, find a comfy beach front bar, and laugh yourself silly at the DM's anti-Greek propaganda, while you enjoy an enormous Gordon's and tonic (3 to 4 euro) an industrial sized glass of wine (2 euro) a pint of premium ice cold lager (2 euro) or a splendiferous cocktail (from 3 euro).
Hungry ? Take you pick from around a dozen friendly family run tavernas on and around the pedestrian-only promenade, serving fresh local produce. A substantial meal for two with drinks on the beach front can be had for under 20 euros. A full English breakfast will set you back as little as 4 euro including tea, coffee or juice.
Still smoking ? Even better. Bring your credit card and take up to 3200 English branded cigarettes each back with you (4 euro / £3.25 for 20). Result.? A week\'s \"free\" holiday. If you can stomach the Greek brands, you might even save enough to cover a fortnight.
So get on the interweb quick sharp and book your flights and accommodation, and we\'ll see you in Haraki Bay soon !
Acropolis of Lindos: Lindos Acropolis
Went to visit the Acropolis last week.
Went by donkey taxi which was great and was totally amazed at this site, well worth going to see and feel this ancient place.
On the day it was free to get in also extra bonus!
The castle of Kritinia (Kastellos): Awesome
I had the chance to visit this site. It is absolutely astonishing. the people in the area are very nice and there is a small museum about local culture nearby which is worth checking out. The ruins themselves are a nice stop. It is not an entire day excursion but the view is to die for and it is a nice place to get away from the touristy bustle of larger areas.
Tsambika Monastery: Miracles do happen
Source: www.rhodesguide.com